Fake Calls / SMS / GPS on iPhone with FakeMyi
FakeMyi is a jailbreak tweak that gives iPhone users a lot of new opportunities. For example, you can fake data in particular aspects of your smartphone with its help. Similar tweaks exist letting people to change information at their will; however this new program offers more features. It is not SendrawPDU to spoof SMS but it has even more features.
What can you do after you install FakeMyi on a jailbroken handset? You are able to spoof calls, text messages and GPS location on the iPhone. We'll tell you more after the jump.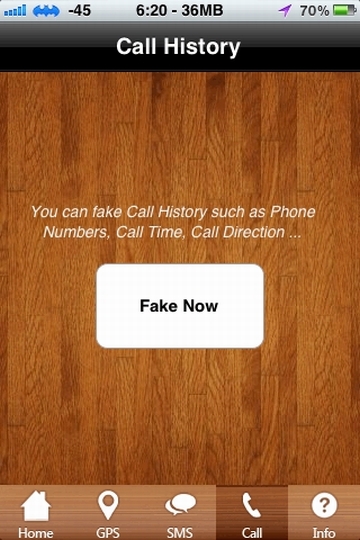 New Way to Spoof Calls iPhone Feature
When you download the FakeMyi package from Cydia, you will be able to change a lot of information. The program integrates itself into your native Phone and Messages functionality. It is not necessarily to trick iOS device users into believing their friends are cheating on them or creating other pranks using the tweak.
The package makes it possible to actually modify SMS [spoof SMS iPhone option] within your Message application. It also allows users deleting, adding and amending call logs into their handset app. You should agree that these options can be useful in various situations.
Spoof GPS Location iPhone Option
Keep in mind, that when you amend call lists using FakeMyi Cydia tweak, these lists are not updating automatically in your phone program. This issue is well-known, and you can fix it by making a phone call and hanging it up. This should force the live list to refresh.
It is more interesting to fake your current iPhone's GPS location via the tweak. If you do so and wish to check this location using Foursquare or Facebook, they will show your fictional GPS position of the iPhone.
Download FakeMyi
First you need to jailbreak iPhone. You can get FakeMyi for $2.99. This app is available in the ModMyi repository on Cydia [you can download it on a jailbroken gadget only]. Just make sure you use its options responsibly.