Find Out the Way To Unlock CDMA iPhone Without Paying A Penny
We'd love to tell you about iPhone CDMA tool that can unlock your 4S model running iOS 6.1.2 for free. It is not difficult if you follow this step-by-step guide and do everything we advise you to do. The programming tool is very useful and it supports a lot of carriers including Sprint, Verizon, Appalachian, Cricket, Golden State, Virgin, Bluegrass, Open Mobile, Alaska and many others.
What will you get once you unlock CDMA iPhone? Well, you'll be free to use any CDMA carrier in any country across the globe. Would you like to start the unlocking process?
Unlocking iPhone 4S CDMA Network Guide
This iPhone CDMA hack is easy to use. Here is what you should do in order to program the settings the way you like.
Step 1. Download and install iTunes on your computer.
Step 2. Download and update to iOS 6.1.2. Jailbreak your 6.1.2 smartphone to get Cydia.
Step 3. Go to Cydia and find OpenSSH. Install it on your jailbroken handset.
Step 4. You need to find some settings for your carrier in order to unlock CDMA iPhone. You need to know your user name / password, MDN [the 10-digit phone number], PRL [roaming list], MIN [your mobile ID number], SID [your home system ID].
Step 5. Download iPhone CDMA tool and buy credit for your iDevice.
Step 6. Launch the program you have downloaded in previous step. You will get a greeting message saying that your handset has been detected.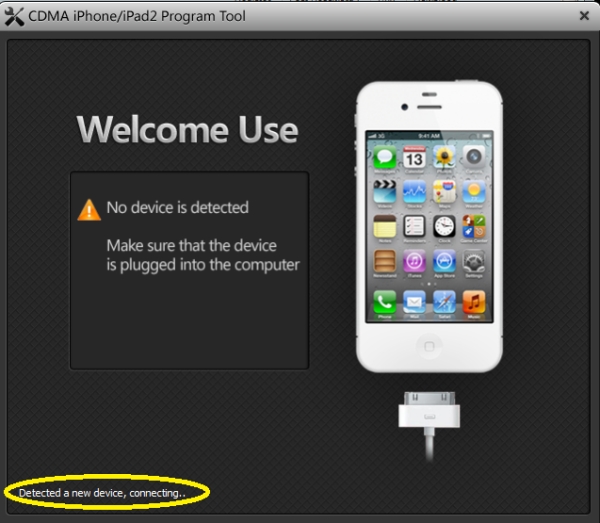 Step 7. Connect iPhone 4S to your computer. You will be asked to log in. Register and start using the program.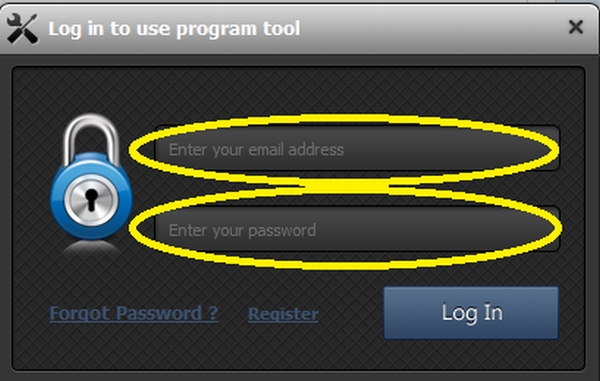 Step 8. You should click on the blue Connect button.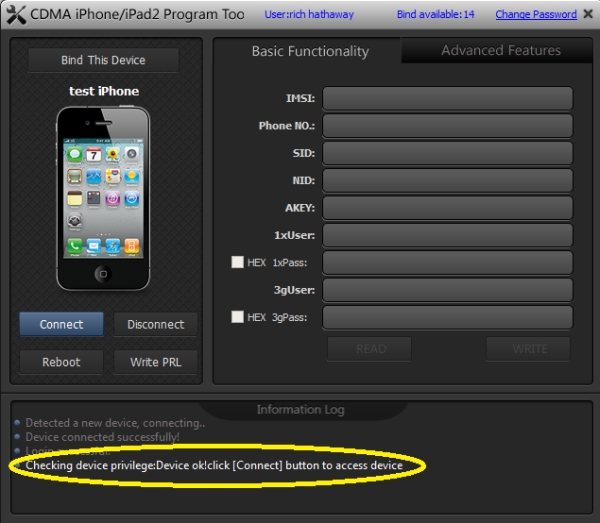 Step 9. Wait for a while till the program SSHs into your smartphone with OpenSSH and hack tool.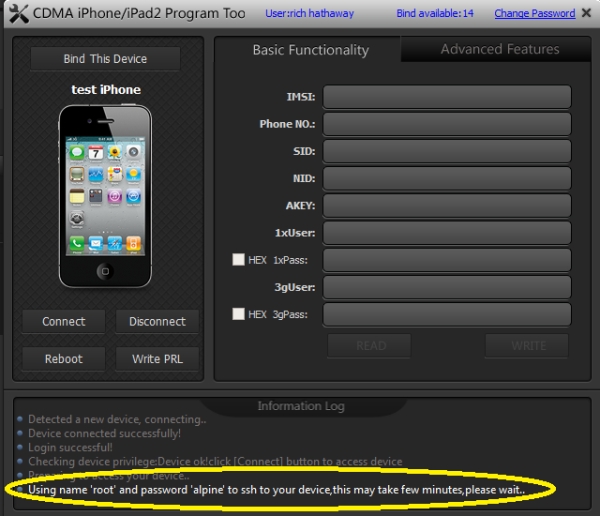 Step 10. You will get a lot of options after successful SSH is done.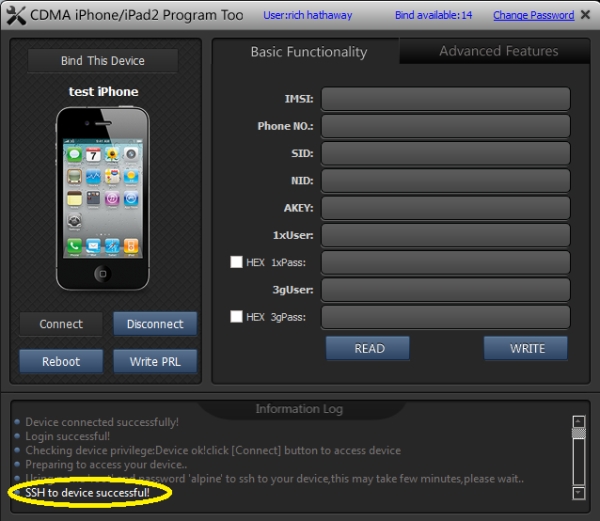 Step 11. It's time to click on Bind This Device option located at the top.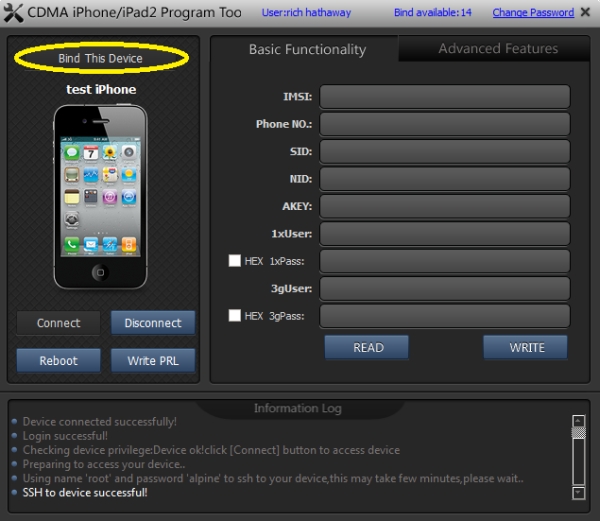 Step 12. Press on Read option to let the hack read your device and fill in the fields on the right. You will be able to edit the settings for your specific carrier.
You should locate your MIN number into IMSI field after the first 5 digits [the first 3 of them are your country code and the next 2 are MNC]. You can look at this example of settings for Cricket operator [zeros stand for your phone number].
Step 13. Press on Write PRL button and choose PRL for your operator. The process will be complete and you won't have to reboot the iPhone.
Step 14. If something will go wrong, just try again. If you will fail again you can use iPhone IMEI unlock service for your CDMA device.
That's it. Hopefully you enjoyed this unlock CDMA iPhone 4S free guide.