Follow Few Steps To Install iMessage On Windows PC
Here is a complete and understandable guide on how to install iMessage on PC. Follow the step-by-step tutorial after the short introduction.
As you know the iMessage is a fast and generally reliable instant messaging service, and what is important that it is very secure. You can use it only on Apple devices as because it's created and launched by Apple company.
Although it is in some cases limiting, especially when using on a Windows PC. But thanks to the fundamental jailbreaker's work the solution to this problem has been found.
The Remote Messages tweak helps to install iMessage on Windows. It has been updated and improved during the past month. Follow this step-by-step guide on how your jailbroken iOS device can begin using this tweak via Windows.
How To Install iMessage On Windows
Step 1. Open up Cydia and find Remote Messages. You should pick the version(for iOS 7 or for iOS 8) which is applicable to your software version. The pay the $3.99 and install.
Step 2. After the process is completed, in Settings go to Remote Messages, and create a username and password under 'Use Authentication', which should be toggled ON.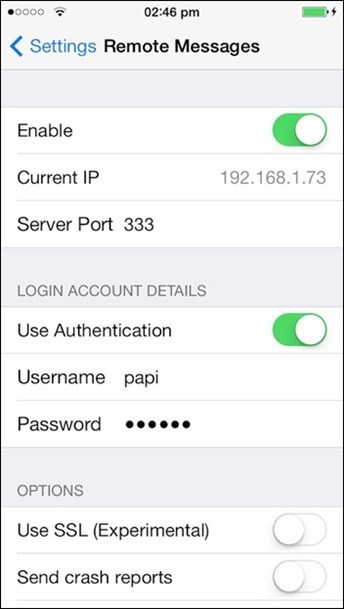 Step 3. Your iOS device and Windows machine are connected to the common Wi-Fi network, that's why you should open your browser and enter the IP address as shown under the 'Enable' toggle. After you have done it enter a colon, followed by the server port as shown beneath the IP address in Remote Messages settings (will be 333).
For example, if your IP address is 192.168.1.21, and server port 333, you need to type the following into your browser:
192.168.1.21:333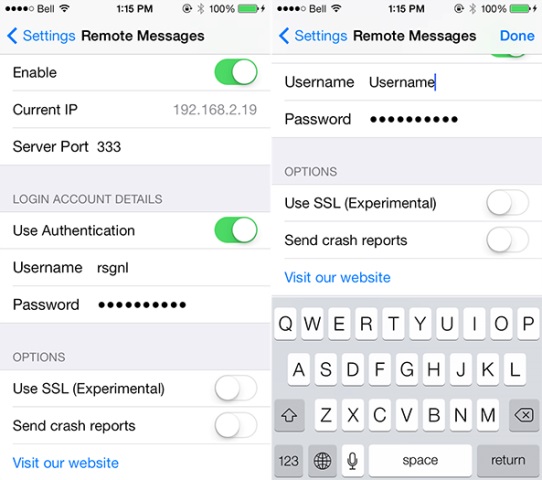 Step 4. The setup process is completed. You can put your iOS device into sleep mode and respond to messages right from your browser.
If it is easier for you to use video tutorial to install iMessage on PC, find it below.