iMessage Not Delivered And Received In iOS 8 Fixing Tips
iMessage not delivered in iOS 8 is not the only problem that users faced with after installing iOS 8.1.1 version. iOS 8 brought many useful features for iMessage as self-destructing messages, audio clips, group management and more. Gained also new WhatsApp and Snapchat. But besides pluses iOS 8 also brought a lot of bugs. A huge amount of devices users reported about different issues that refer to Message like iMessage not sync between iPhone and Mac and others. Here we will try to fix it.
Among them are such bugs as messages won't get sent, photos won't download, even after reading messages, you'll get an alert sound but won't see the actual message, you'll continue seeing the unread mark and others.
We gathered together common Messages problems and here are some tips how to fix them.
Force Quit Messages
If you see that you've got a notification for a new message, but don't actually see it the Messages app. You should force quit the app:
To open the multitasking switcher, Double press the home button.
Swipe up on the Messages app, and once it disappears, the app gets killed.
Now go back to your home screen and click on the Messages app icon to launch the app again.
Now you should see the unread messages.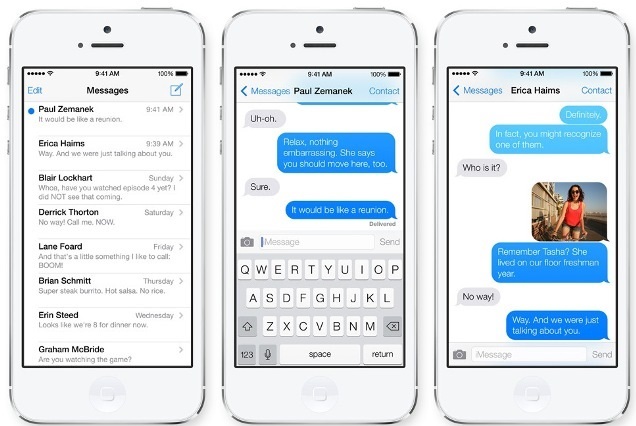 iMessage Activation Error
If you have problems with your 3G or WiFi connectivity, in this case your phone will be unable to send SMS to a designated number via iMessage service. You can try:
Restarting the iMessage service by turning it off and on via Settings > Messages
This actions will force the activation request again and then you should connect to your mobile network.
Reset Network Settings
If you have proper phone or internet connectivity and you see that you cannot send Messages, try to reset your network settings:
Open the Settings app
Navigate to Settings > General > Reset
Then click on Reset Network Settings
iMessage Group Chat
If you try to send a message to more than one person on iOS 8, but it is send as a text message. You can send individual iMessages to each person without a problem if all the people in the group use iMessage. But in case you try to add more than one person to a message it somehow changes to SMS and iMessage not delivered in iOS 8. Try:
The old group conversation should be deleted
Then begin a new one with the same people and it will send as iMessage
Another issue with iMessage Group Chat
From a member of a group not using iMessages/iPhone iOS 8 iMessage don't receive messages. If persons in the group message who aren't iPhone or iMessage users and anytime you send a group message, they don't receive your message and you aren't get answer from them either.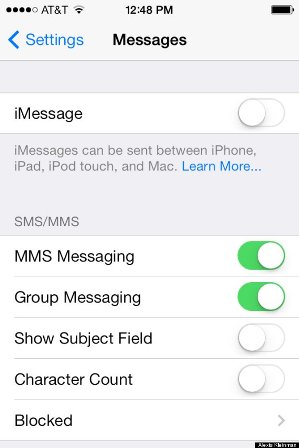 You should:
Go to Settings App
Then go to Messages
Please make sure that group messaging is enabled
The third issue with iMessage Group Chat
If you, for example at work, use a group thread and after update iOS fails every iMessage or only sends while on WiFi. To fix the issue with iMessage not working:
Go to settings>Messages>turn off iMessage
Go back to settings and make sure you are logged in to iCloud
Then go Settings>iCloud (click the banner at the top) enter your Apple ID password.
Go back and turn iMessage back on
You may also have to delete threads and allow them to reappear
Phone Number Issue
iMessage ignores phone number to send messages. The phone number option is shown in grey color.
After upgrading to iOS 8 you can't send iMessages using your phone number. In the phone settings your phone number appears in grey color and it is enabled to be selected or activated. That's why all iMessages are being sent by email or iCloud ID alone. How to fix it:
In the Settings Menu turn iMessage and Facetime off.
Then being in Settings go to General
Scroll down to Reset
Then click on "Reset Your Network Settings."
After everything has been reseted, please make sure you have Wi-Fi connection
Reactivate iMessage and Facetime.
Now your phone number appears as an iMessage sending option. Hope this solutions will help you to fix iMessage issues.