Geohot Presented ActiveRoot for Android Samsung Galaxy S4
Famous hacker Geohot turned his attention to Samsung devices. He released an Activeroot for the Samsung Galaxy S4 model. You can also hack your Android device as the developer shared a detailed instruction on how to root S4 Active.
This is the first root for Android platform presented by Geohot. He is better known for hacking Apple iOS smartphones and tablets, but this time he decided to make more people happy as a lot of users prefer Android system to iOS.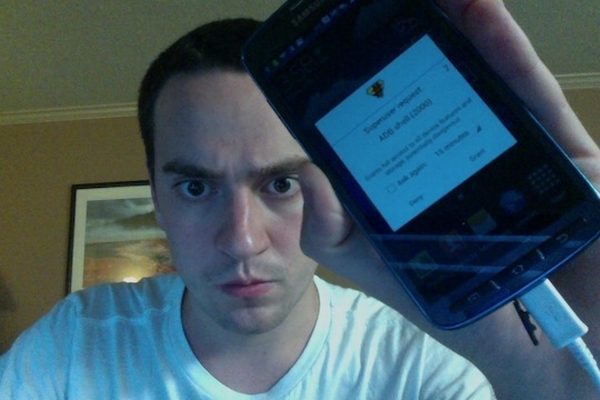 Root Samsung Galaxy S4 Geohot
The activeroot is just a single file. It's released in .apk format. It's published on geohot.com. Anyone can get it and use if necessary. Just download the apk file and follow our guide on how to root Galaxy S4 gadget. As always, you can either get the hack for free or donate something. Also you can root iOS 7 if you like hacking and have such a desire.
Step 1. Launch Settings and press More. Now open Security and make sure "Unknown Sources" is checked.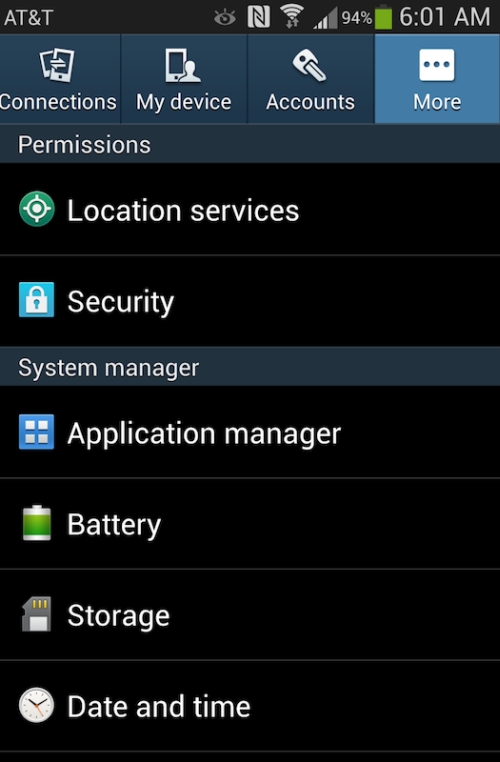 Step 2. Launch Settings once again and choose More – About device. Quickly press on Build number to enable developer features. Get back to see these options in More tab and enable USB Debugging feature by checking it.
Step 3. Go to geohot.com/activeroot from Samsung and download the single file.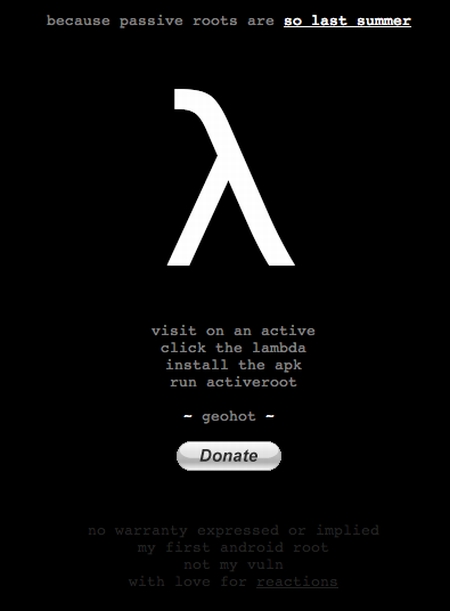 Step 4. Launch the apk. file you have downloaded in Step 3. You will be told that you have root your gadget.
Step 5. Go to Play Store and get any Super Users program you like.
Thank you, Geohot, for this Samsung Galaxy 4S root. We really wish you to come back on the Apple mobile firmware scene because users are expecting to see iOS 7 jailbreak and you can also help to develop this exploit.
Right now there are only beta versions of this system released by Apple and even if they can be jailbroken [we have seen one hacker jailbreaking his iPod touch with iOS 7 installed on it] we will not see the public jailbreaking utility until the official firmware release in fall.