GEVEY Ultra S Updated to Version 1.6
There's a lot of GEVEY cards that help iPhone 4 and iPhone 4S owners to unlock their devices. Now GEVEY Ultra S 1.6 updated to unlock  GSM iPhone 4S on iOS 5.1. This version of Gevey Ultra S brings the whole new experience to unlocking process. ATTENTION: If you have purchased GEVEY Ultra S before March 22, don't even think about updating to iOS 5.1 because the older version doesn't support the newest iOS. It also doesn't support CDMA iPhones 4S outside US, so be careful.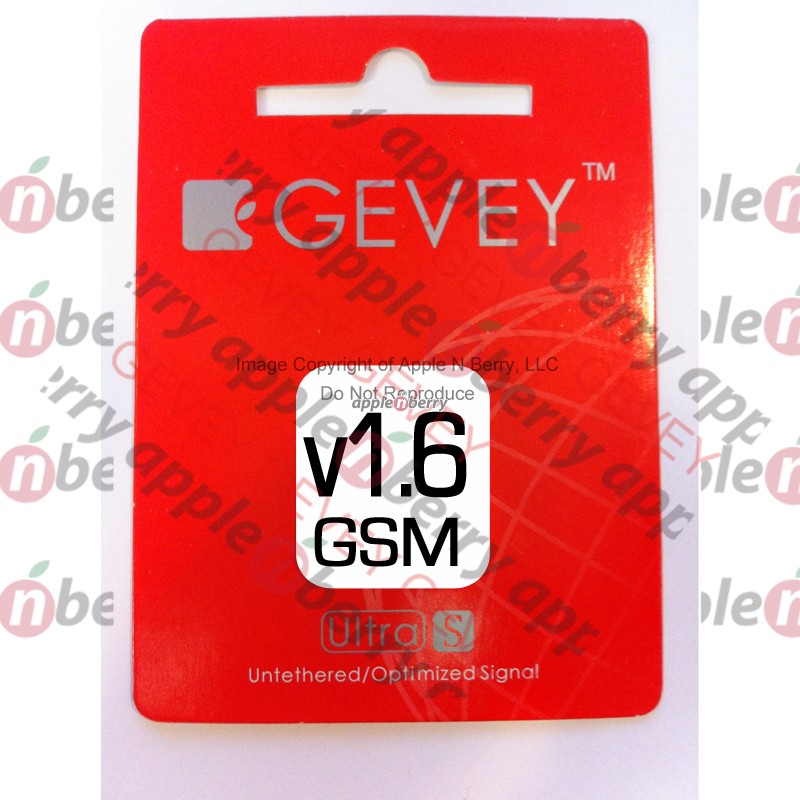 Among new unlock features are:
No dialing 112 – you don't have to call emergency number and then hang up in 2 seconds. The feature isn't new at all but what's funny about the update is that now developers say you should avoid solution that require such call because it "violates telecommunication abuse policies and lead to service cancelation on some networks." What will they say about they first solution – GEVEY SIM, huh?
Lower power consumption – the newest F981 chip now can operate under 3-volt standard. That means that by using GEVEY Ultra S 1.6 your iphone's battery will consume less energy while working. The developers also claim that this is a unique technology which can't be copied.
Untethered unlock without jailbreak – there's no need to connect your iPhone 4S to any external devices to finish the unlock and you can leave your iPhone unjailbroken to keep Apple's warranty.
GEVEY Ultra S 1.6 works with all GSM networks – the card works in 'learning mode' which allows it to examine every network on the planet and adapts to it.
Compatibility with all 2G and 3G services – the card allows to work with full 2G and 3G services and functionality.
No need to cut SIM card or modify anything – the new chip allows your SIM card to fit the custom tray perfectly.
Better reception than on previous GEVEYs – thanks to new tricks guys made reception more stable and consistent.
Here's the video tutorial on how to unlock with GEVEY Ultra S 1.6:

So those of you who doesn't want to wait for ultrasn0w 1.2.6 release and want to get the unlock right away, you can get it for $39.99 from applenberry.com