GSM Unlocked iPhone 5: Verizon iPhone 5 Works on AT&T and T-Mobile Carriers
There are users who have already purchased the sixth-generation iPhone 5 and even tested it on different networks. One owner assures that his Verizon iPhone 5 is GSM unlocked and works just as well on AT&T. The person who tested his iDevice with AT&T has got his latest on-contract smartphone from Verizon. He then cut down his Micro SIM from AT&T and put it in the latest Apple handset. The gadget picked up the signal using the trimmed card and hopped onto AT&T's 4G network known as HPSA.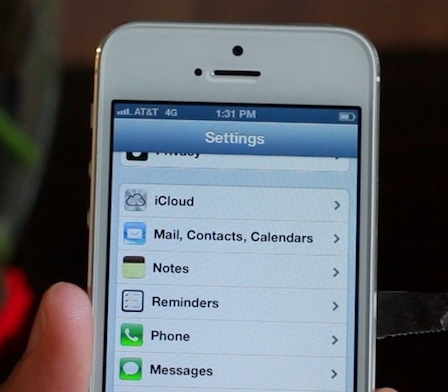 Verizon, AT&T and T-Mobile
If this is true, the Verizon iPhone 5 can be used on T-Mobile and AT&T carriers. And this can be possible even if the new sixth-gen device owner is under contract. Of course, the 4G speeds by AT&T are not as quick as real LTE speeds. Still such a connection is better than the original 3G network. Which SIM card should you use? Of course, there is no need to cut your old AT&T or T-Mobile SIM card into a nano one (even though some operators assure that this is possible to trim an ordinary card into a nano SIM using scissors). You can simply get the required small card from your network.
Unlocked iPhone 5: Reality
The user who found out that his Verizon device is also supported by other carriers said he contacted Verizon and found out that the iPhone 5 was really unlocked and could be used with other SIM cards. This is amazing news for new consumers and people who enjoy travelling and wish to have their iPhone 5 with them all the time. Would you like to find out whether your new unlocked iPhone 5 works with nano SIM cards of different carriers?
Once you test your device, please, let us know how it went. We would like to hear your feedback in the comments form below.