How To Convert A Micro Sim Into A Nano Sim For iPhone 5 Sim Tray
Good news for all who will buy new iPhone unofficially because here you can find out how to turn Micro Sim card into Nano Sim which is used in iPhone 5.
Despite the fact that world operators have already bought the first parties of nano SIM cards for iPhone 5, there is no assurance that the former owners of the unofficial iPhone 5 will be able to immediately use their smartphones. It has already been stated that the Micro SIM can be cut to the size of SIM cards of the new format, but this is not as easy as it might seem.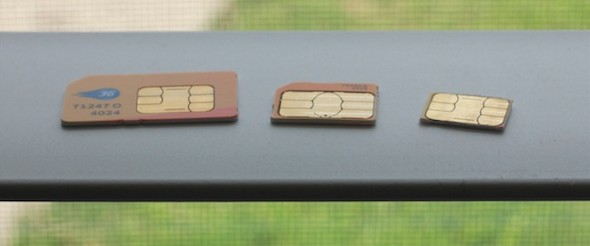 One of the authors of iDownloadBlog decided to experiment and tried to make the Sim cards transformation. He recorded a good video tutorial during the process that you can use as an example.
The first thing to be noted that the real Nano SIM card is not possible to find yet, so you have to use the characteristics of the ETSI.
Size of Micro-SIM
Width: 14.99 mm
Height: 12,03 mm
Thickness: 0.81 mm
Dimensions of Nano-SIM
Width: 12.3 mm
Height: 8.8 mm
Thickness: 0.67 mm
So now enjoy the video below and see how to convert Micro Sim into Nano Sim:
The most difficult, of course, is that we are talking about very small numbers, so improvised need sandpaper to resize cards and electronic calipers for precise measurements. You can use a very thin and sharp scissors to cut the edges of the cards to make it compatible with iPhone 5 Sim tray for future long use.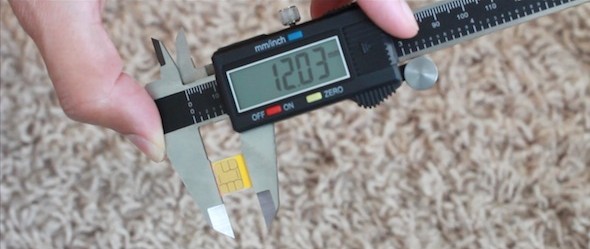 After this operation the Sim card must be compatible with the iPhone 5, but certainly it is difficult to say. In principle, one should be prepared for the fact that the card may be damaged and will have to start work at the beginning.
So you can do it only on your own risk. Neither we nor the experimenter do not accept responsibility for your actions. Also you can buy iPhone 5 Nano Sim cutter and cut the card without the risk.
You can use comment form below for any questions that may bother you concerning the process of turning micro Sim to nano Sim card for iPhone 5 and use your old Sim card on your new iPhone.