Hack WiFi Passwords for Free Downloading Aircrack on iPhone and iPod Touch
Download Aircrack, really useful and interesting Cydia tweak for jailbroken iDevice, and hack WiFi passwords for free. Just use terminal and special command to launch Aircrack on iPhone 4, 5 and iPod Touch.
If you like using this app you can also try Pirni Pro to sniff network traffic usernames, passwords and data traffic over WiFi network and then filter them.
As for Aircrack, the process is very easy and may take only 2 minutes. Also you need to have Terminal through WinSCP on Windows PC and Mobile Terminal on iPhone.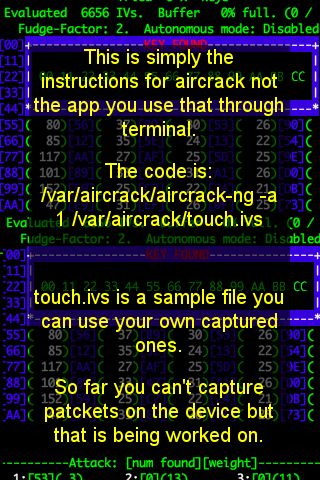 The latest version of this Cydia tweak supports iOS 6 / 6.1.2 but only with one condition. If your device is jailbroken. So if you still use at least iOS 6.1.2 you can use evasi0n to jailbreak iGadget and update Cydia packages.
How to Use Aircrack To Hack WiFi for Free
Step 1. Open Cydia and install Aircrack adding this repo:
ihackmyi.com/cydia
or other working repo from which you can install this app.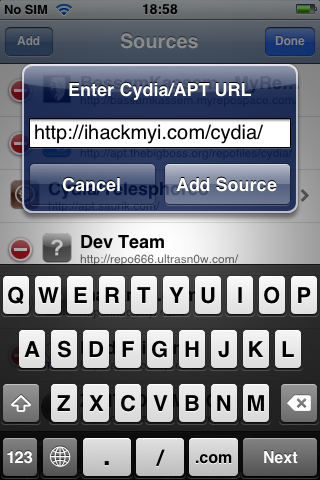 Step 2.  Now just go to your computer and make sure that you set permission to 777 for every file.
Step 3. Launch WinSCP and open Terminal from /var/
Step 4. After that just enter the following:
sysctl -w security.mac.proc_enforce=0 security.mac.vnode_enforce=0 /aircrack
Step 5. Return to your device and open Mobile Terminal. If you don't have it on your iPhone just launch Cydia and go to Search. Find Mobile Terminal and install it.
Step 6. After installation, launch Terminal and login using root SSH password:
type user name: su
type default password: alpine
If you like to change iPhone root SSH password you can do it without problems.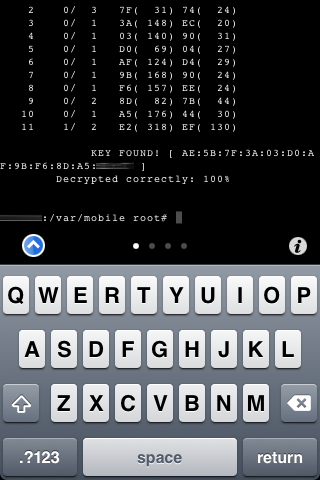 Step 7. After you enter the password just type the command below to activate Aircrack on iPhone. After adding the code just wait for the end of the process. As I said it might take near 2 minutes:
/var/aircrack/aircrack-ng -a 1 /var/aircrack/touch.ivs
Where /var/aircrack/aircrack-ng the command to open the file terminal, -a 1 is the wep, the type of encryption and /var/aircrack/touch.ivs is the place where all packets will be saved in the end.
touch.ivs is a file which will contain all hacked WiFi passwords. You can open it using iFile and any recorder that support that type of file. Also you can upload that file on the computer and work with it there.