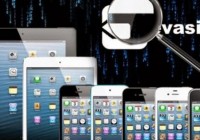 iPhone users who like to jailbreak their smartphones surely know about Evasi0n and Pangu jailbreak tools. The first one was introduced by the infamous Evad3rs team of hackers and ...
READ MORE +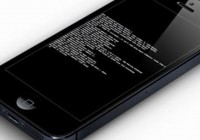 Hackers from the infamous Evad3rs team who are best known for releasing Evasi0n untethered jailbreak for iOS 6 and iOS 7 iDevices say they get a lot of messages from users who ...
READ MORE +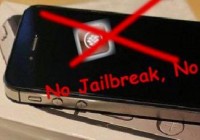 A lot of people keep searching Google for how to jailbreak 7.1.1 iPhone and iPad using Evasi0n tool or other untethered program. Some sites actually promise iOS 7.1.1 untethered ...
READ MORE +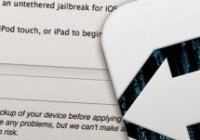 Evasi0n update is released by the Evad3rs for all users with iOS 7 firmware who want to untether jailbreak their device. It supports all operating system versions up to 7.0.6. The ...
READ MORE +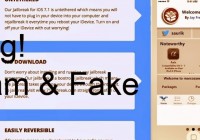 With iOS 7.1 release being available for public download iPhone, iPad and iPod touch users line up to read iOS 7.1 jailbreak news hoping to see the release date or even download ...
READ MORE +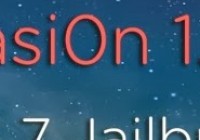 The Evad3rs team of hackers has updated their popular untethered iOS 7 jailbreak Evasi0n7 to version 1.0.7. This upgrade is good for users who have installed the newest Apple ...
READ MORE +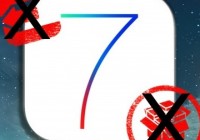 We all know that jailbreaking causes risks for iPhone users. It can go wrong messing up your device and leaving you non-jailbroken. Most people manage to get the good results, of ...
READ MORE +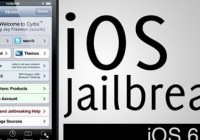 It is great to hear that the latest firmware update iOS 6.1.6 can now be jailbroken. Apple unexpectedly presented this upgrade earlier this week to fix the bugs on older ...
READ MORE + Millions of users waiting for months to see untethered iOS 7 jailbreak, and now once it is released Apple seems to kill the main exploits used in Evasi0n7 program making iOS 7.1 ...
READ MORE +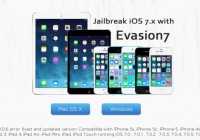 Evad3rs released their update for iOS 7.0.6 jailbreak soon after Apple presented this new firmware version for public download. Evasi0n7 v.1.0.6 is designed to perform untethered ...
READ MORE +