How to Hide Apps on iPhone Running iOS 9
If you really need to learn how to hide apps on iPhone but you are already running iOS 9.1 or just don't want to jailbreak – there is an instruction just for you [here is how to add a second Home button to your iPhone]. It is possible to do everything in several specs. It works on both iPhones and iPads. You'll be using simply your settings and special wallpapers.
iOS 9 hide apps guide is pretty simple yet it takes some adjustments on the phone. You'll have to download wallpaper on your gadget, either gray or white and save it in iOS 9 Camera Roll. What to do next? Keep on reading.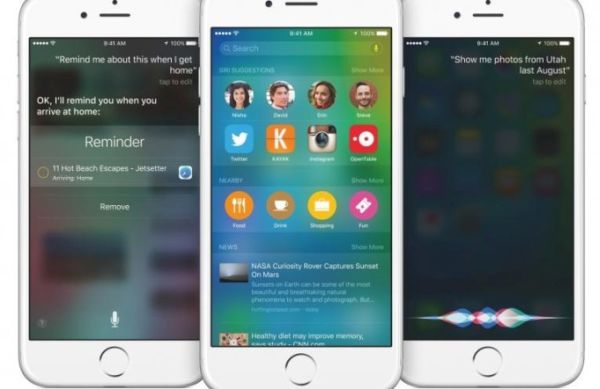 How to Hide Apps on iOS 9
Step 1. So you have downloaded the wallpaper. Choose white wallpaper or gray wallpaper because other colors won't work. Apply your new wallpaper as 'still' image.
Step 2. Our 'how to hide apps iOS 9' guide now makes you go to Settings – General menu. Launch Accessibility and select Increase Contrasts. For white background you should turn off 'Reduce Transparency' and for gray on you'll have to enable this feature.
Step 3. Create a new folder. Copy and paste blank characters to make the folder's name blank. Now remember about iOS 9 hide apps goal and add all the applications you need to hide inside this folder.
Step 4. Go to iTunes or App Store and get App Icons Free app. Install it. This tool will create for you 'invisible' icons for apps.
Step 5. Once you launch the new app you should click on Create and choose Go To Link option. Now choose Photo – Camera Roll and point to the wallpaper you are using. Remember it's either white or gray depending on your choice. There will be a field under the icon where you should copy – paste the blank characters just as you did for your 'invisible' folder.
Step 6. Now as you have successfully created 'invisible' icon for your home page you will see no folder as it is also 'invisible' blending in with your wallpaper [here is a guide on how to hide your stock apps on iOS 8 if you are still running this older mobile Apple firmware version].
Step 7. Click on your 'blank' folder and swipe over to the second page. Now you should see all the apps you have hidden.