How to Control Spotify from iPhone [Without Jailbreak]
Sometimes you cannot look down at your iPhone. For example, you are driving or doing some house chores and there is no time to control the smartphone with hands and eyes. Siri is a good helper here however it doesn't work with different programs on your handset.
We'll tell you how to control Spotify from the iPhone with Siri help. You don't have to jailbreak so the method is good for the iOS 7.1 and 7.1.1 devices that cannot be jailbroken at the moment. The way was shared by dev Paul Lamere who knows how to make Siri play music from Spotify.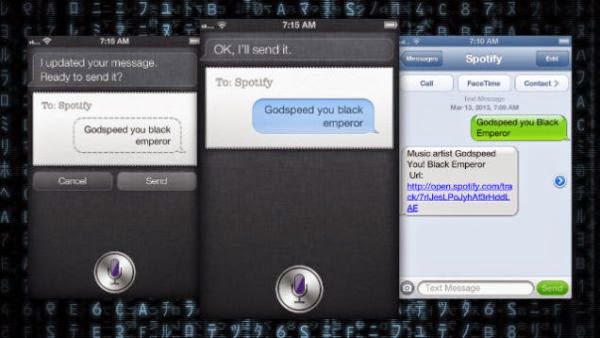 Keep in mind that you can't fully control Spotify via Siri but you won't have to look at the display. This is truly handy.
Step 1. You should ask Siri to text message to the following number: 603-821-43-28.
Step 2. Developer advises to name the number "Spotify" or similarly as it will be much easier to text it.
Step 3. Remember to say the artist name you wish to hear.
Step 4. In a moment you will receive the return message with the link which opens your artist in Spotify.
This is how to control Spotify with Siri on your iOS handset. You save a few taps on the screen which can be great in some situations.