Use My Guide To Fix iPhone Home Button If It's Not Working [How To]
I know if there is a problem then it should be fixed. Don't worry if your Home Button didn't work because I'll help you to fix it.
If you have such problem than don't try to press Home button harder and listen what I say. There can be two reasons of that. First don't think it is a hardware problem, hopefully not, because if it is then you need to go to Apple store and change iPhone in case you have warranty.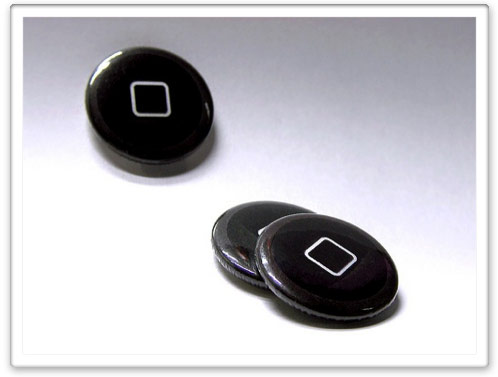 The second reason can be software issue. It can take place after iPhone restore. And no matter if it is just backup or complete restore. Restoring process reconfigures all settings and this may be the reason of Home Button disability.
So there is one method to fix iPhone Home button and I'll show you it in four easy steps.
Fix iPhone Home button
Step 1. Launch any app from the Home screen.
Step 2. Now press and hold Power button till the Slite to Shutdown.
Step 3. Release Power button and gently hold Home button.
Step 4. Now everything must be fine with your Home button.
That's all. Now you fix iPhone problem and can enjoy Home button. If all I said didn't work then you have to check your hardware part. May be the problem is there.
However if you iOS 5 user then there is one feature named AssistiveTouch that allows you to fix Home button.
How to fix Home button on iOS 5
Step 1. Go to:
Settings -> General -> Accessibility
Find AssistiveTouch and click on it.
Step 2. Now activate it turning it On and tap round button situated at the bottom of the display.
Step 3. Tap round button.
Step 4. Now you can see Home button on the popped up window.
That button works similar to real Home button and you can use it without problems.
I hope my advices help you resolve Home button issues. Tell me your results. Everything works?
If you found this guide helpful – please feel free to share it with the share buttons below. You are also welcome to follow our blog on Twitter, join Facebook, Google+, subscribe to RSS and to our channel on Youtube.