Big Love Between iMan by Luke Escombe and Pretty iPhone Owner
Here is below a comic video clip about iMan by Luke Escombe and his iPhone owner. You can see there a big big love to hate.
The iPhone owner is a pretty girl and iMan (her iPhone) which is in love with her. Everything goes fine till the girl accidentally fried iPhone in the microwave and that was a big mistake for her. Luke Escombe iMan wants revenge and starts to hunt on his pretty owner.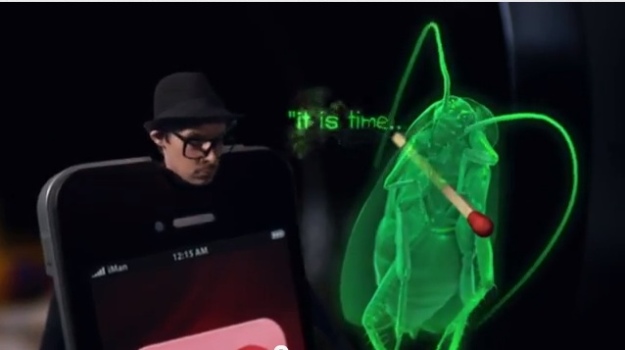 The video is a music clip and it's really uplifting video. There are some moments that make me laugh a lot. So watch the video below and enjoy.
Warning: This video clip is not for children.
Luke is a founder of musical group called "Luke Escombe and the Corporation". Let's see what he wrote about himself on their blog.
Luke Escombe and the Corporation blend soulful blues rock with rap-inflected lyrics to create a unique flavour in 21st  century roots music. Their new album "MANTOWN" is out on CD and iTunes from July 6th 2012. Catch them on their Australian East Coast Tour and "get down to Mantown"
So if you like his music you will like the iMan video as well. I think that it's just another PR company from Apple and they are working together to promote iPhone.
Comment, plz, what do you think about the video regarding iMan by Luke Escombe using comment section below.