Install Installous on iPad 3 Running Jailbroken iOS 5.1.1 [How to]
I think that everyone want to install Installous from Cydia after iOS 5.1.1 Absinthe jailbreak. Especially iPad 3 users who enjoy Retina display.
Just imagine how it would be amazing to try Diablo 3 on your new iPad 3 with Retina display. Feel real advantages of using new iPad and its features and Installous will help you in this.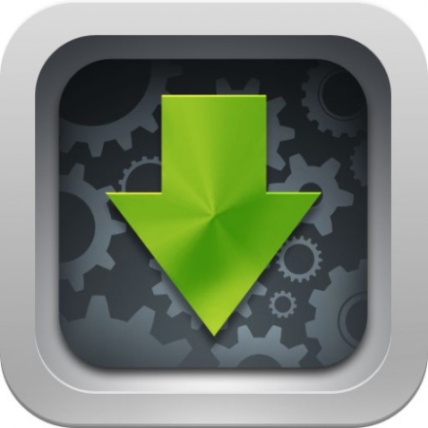 Installous is the app which you can install using Cydia. It gives you the possibility to download many apps and games for free. It provides you with tons of hacked apps and games. All you need to do is to find the app you want and download. You need only to insert captcha and wait a while.
Note: You have to know that using Installous on your iPad 3 iOS 5.1.1 is illegal because you download cracked apps for free. But from the other hand you can use Installous when want just try the app or game before buy and then remove it after buying the official app or you just short of money now but want to try some app. I'm telling it because you must know that you do it on your own risk.
Download and Install Installous on iPad 3 running iOS 5.1.1
Note: Installing Installous on iPad 3 is possible after Absinthe iOS 5.1.1 jailbreak. If you didn't jailbreak your iPad 3 then use this guide with video to do it quickly and only then begin to install this program.
Step 1. After jailbreaking process open Cydia.
Step 2. Before installation of Installous on new iPad you need to add repository to Cydia. Go to Sources => Edit => Add. When you will see the web address field just add this repo:
http://cydia.hackulo.us

Step 3. Adding this repo is automated process and after SpringBoard refresh just go to Search in Cydia and find Installous 4.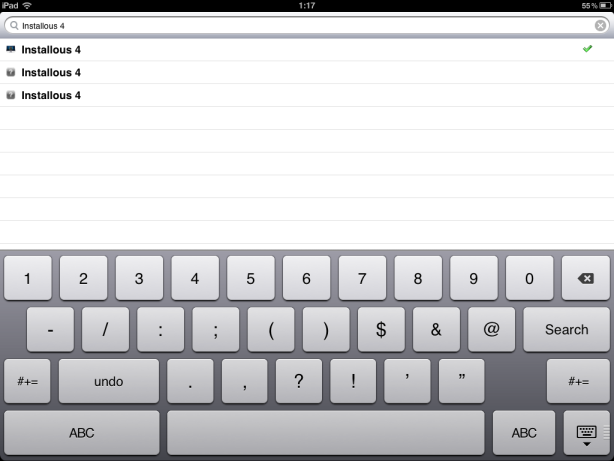 Step 4. After you find Installous 4 on your iPad 3 tap Install => Confirm.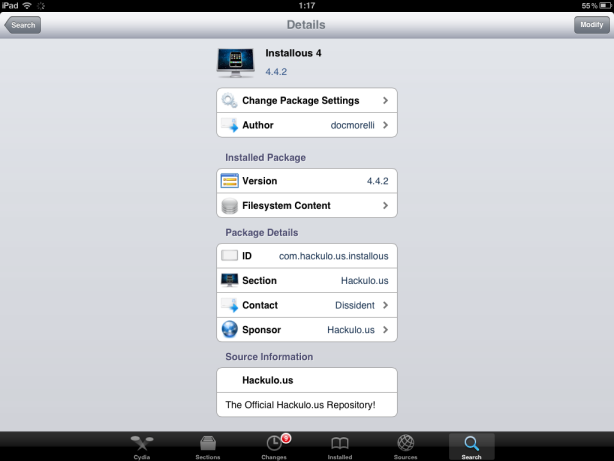 Step 5. Now Cydia automatically begins to install Installous 4 on your new iPad 3.
Note: This tutorial guide is universal for all jailbroken iOS devices. So you can use it to install Installous from Cydia on any version of iPhone, iPad or iPod Touch.
After installation process you will see Installous icon on your Home screen. Open it and enjoy it on your iPad 3. If you have some questions then you can use comment form below to put it. I and my team always glad to help you so ask.