Install vShare Cydia App for iPhone | Direct Link
There are a few alternatives to Installous iPhone app in the market today. One of them is called vShare AKA App VV. It provides users with direct download links to a lot of applications and games for all iPad models, iPod touch devices and iPhone 3G, 3GS, 4 and 4S. After Hackulous source was closed this is the best wait to test apps for free. It seems that iPhone 5 owners have to search for a different solution to get applications not approved by Apple. As for other customers, they are able to download vShare for iPhone and enjoy this Chinese program on their smartphone.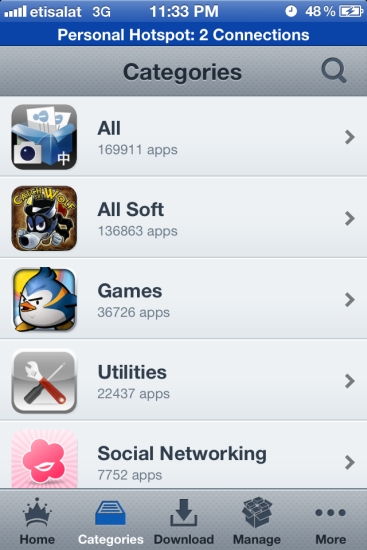 About vShare iPhone App
vShare works on iOS 4, iOS 5 and iOS 6. It has its own benefits. Unlike Installous application, vShare repo is much faster, it has no broken links, it provides direct links only to the uploading websites with apps and games, and its all programs are up-to-date.
According to developers, users who download vShare for iPhone will be able to find what they really want, any time, anywhere. The program has a lot of travel programs, food apps, top and most popular games, various utilities and social entertainment applications. The download speed should impress you since it is ultra high and can be compared with "the cyclone."
The app is timely updated so you can download all the hottest programs and soft of the good quality for your iOS handset. The HTTP download will not lock your display, as this application provides background download experience. Does it sound like something you might really enjoy having on your iPhone?
How to Download vShare for iPhone Instruction
If you wish to get the latest version of APP VV 1.0.53 you should launch Cydia on your iPhone. Go to Manage => Sources => edit => ADD. Now it is time to add the following Repo:
http://repocydia.com
Find vShare via search option. Have you found it? Press to download the application and finish the installation process to get vShare on your iPhone.