iOS 5.1 Untethered Jailbreak – More Updates By pod2g
There is more news about iOS 5.1 untethered jailbreak again. Today pod2g tweeted that he found two new exploits that should eventually speed up the jailbreaking process.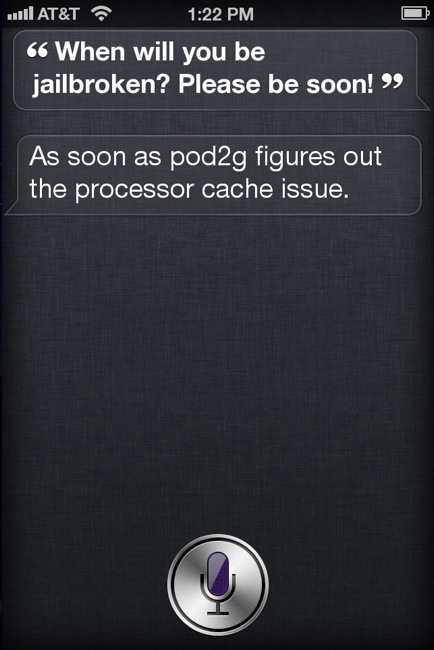 If you've been following our blog for last week, you probably know that work on iOS 5.1 untethered jailbreak is in progress right now. Moreover, French hacker has all of the parts he needs to assemble this jailbreak. Right after iOS 5.1 jailbreak release on March, 8 hacker said that he started to search for vulnerabilities to make this jailbreak untethered.
Earlier this week he posted a poll where he asks about jailbreak release date. There are two main questions on the list – should he release the jailbreak immediately after it is ready to the public or should the jailbreak be saved for iOS 6 release. Let me remember you that estimate iOS 6 date of arrival is June, 11. That's the date when WWDC 2012 will start.
pod2g had a really productive week and here's one more update on the jailbreak progress. He found two more holes in iOS 5.1. They can play important role both in iOS untethered jailbreak progress as well as in upcoming iOS 6 jailbreak. One of the vulnerabilities is kernel land and the other one is root land.
Here are the original tweets where pod2g talks about iOS 5.1 untethered jailbreak progress:

News: a productive week-end. Found 2 big vulnerabilities. 1 kernel land and 1 root land.
Too bad I have to be secret again…
He gave no more details on these discoveries which is no surprise actually. Looks like he decided to keep a recipe for the latest jailbreak in secret despite over 60% of users that voted in his poll said that they want the jailbreak immediately. As hacker said earlier the path to the public jailbreak could take weeks or even months or more. So it's a wise decision to keep it for upcoming release. And it's even bigger pleasure to know that two more holes in iOS 5.1 security might help the jailbreaking progress.
Update: This day has become and you can can enjoy Absinthe 2.0. Just use this link to perform iOS 5.1.1 untethered jailbreak!