iOS 8.1 iPhone 6 Battery Drain Fixing Tips
If you faced with the issue how to fix iPhone 6 battery drain please read this information to solve this problem. A huge amount of users reported that they have battery life problems after upgrading to iOS 8.1.
Battery life issues is based on usage pattern. So it is very difficult to point out things that cause the problem. Look through these tips. They should help to do iPhone 6 ios 8.1 battery drain fix.
First tip is iOS 8.1 battery usage. Follow these instructions to identify the apps that eat battery life.
How to find battery usage in iOS 8.1
Launch the Settings app
Click on General
Click on Usage
Click on Battery Usage
By default this service will show you the apps that eat battery life in the last 24 hours or by clicking on Last 7 Days tab- in the last 7 days.
How identifying the app that eat your battery life?
The battery usage gives you information about how much battery is consumed by different apps and services on your phone. An app with a high percentage battery usage does not mean it is the app that eat your battery life. It could happened because you were using it a lot, or it upload or download content.
If you have already find app that drains battery life on your device. Here is what you can do to extend your iPhone's battery life.
If you can live without the app just delete the it.
Close apps that you don't want to use.
Before using the app you should look at disabling Location Services (Settings > Privacy > Location Services) and Background app refresh (Settings > General > Background App Refresh) features for the app as they can constantly consuming battery life.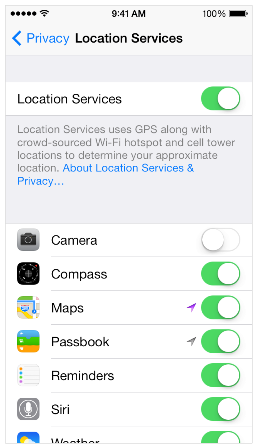 Another tip is Location Services
Apps that use the location services can have a huge impact on battery life. Disable location services for all the apps. Go to Settings app and navigate to Privacy > Location Services. After the work is done you need to identify which apps should use location services and enabled them individually. Apple has added in iOS 8.1 new setting in Location Services named While Using the App. It use location services when you're using the app, and won't use it all the time. Click on the app, you will see the While Using the App, then click on it to use location services only while using the app.
One more tip is Background App Refresh
To disable Background App Refresh go forward to Settings > General > Background App Refresh > and turn it off for apps like Facebook or other apps that don't need to be updated all the time. You don't need Background App Refresh for every app.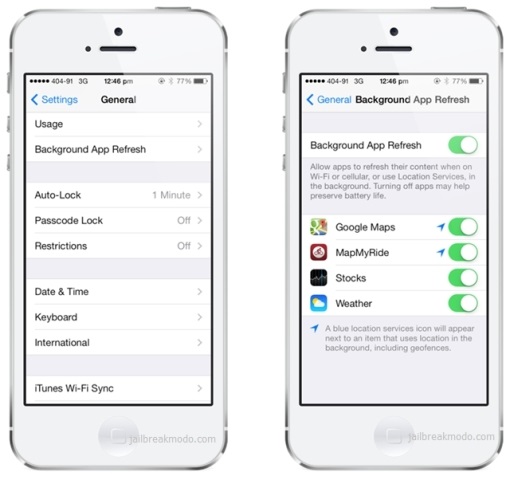 Another tip is email.
Push email can be a main cause of battery drain issue on devices. To find out if your email is Push or Fetch, start the Settings app, and go to Mails, Contacts and Calendars > Fetch New Data. Check if the email account has been put in such option as Push, Fetch or Manual.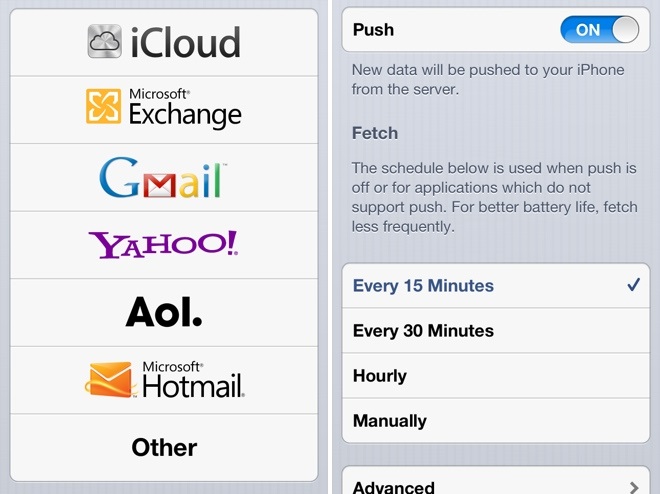 General Tips to Save iOS 8.1 battery
Notification Center Widgets. Please review the list of Notification Center and remove the widgets that you don't want to ensure they don't consume battery life.
Turn off Dynamic Wallpapers
Disable Motion effects, parallax
Disable App Store's automatic updates
Disable unwanted indexing in Spotlight search
Turn off Push Notifications
Turn Off LTE/4G
Another tip is Restore iPhone as New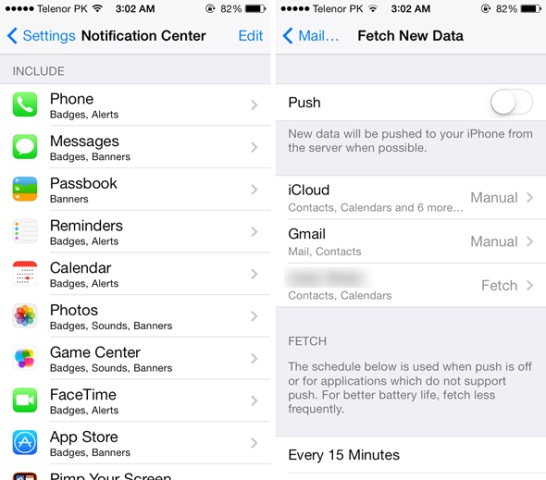 Then the battery life problems could be due to some issue with the backup, if you've setup your iPhone by restoring from backup. Then restore your iPhone by going to Settings -> General -> Reset -> Erase All Content And Settings. And then set it up as a new iPhone , but not from the backup.
Another way to solve iPhone 6 battery drain is to double iPhone Battery Life on iOS 8.1 using updated Cydia tweak BattSaver for iOS 7 & 8. This tweak will automatically scan components on the deice system that are making excessive draining requests on the battery life. And then shut them down if they aren't in use.
The BattSaver tweak also has got a built-in system that double the battery life by reducing the charge cycles number. That allows users to observe the battery in real-time, as it provides a clear and intuitive monitoring view.