iOS 8 Maps Predictions for Apple Application: How It Will Improve
Unlike Apple Maps iOS 7 app which had a lot of bugs making users wish to use Google Maps instead, the new iOS 8 Maps release should be improved. According to reports, the company is going to polish the program. Maps is the creation of the Cupertino-based giant which replaced Google Maps in September 2013. The application was widely criticized by users because of various errors, bugs, lacked directions and other problems.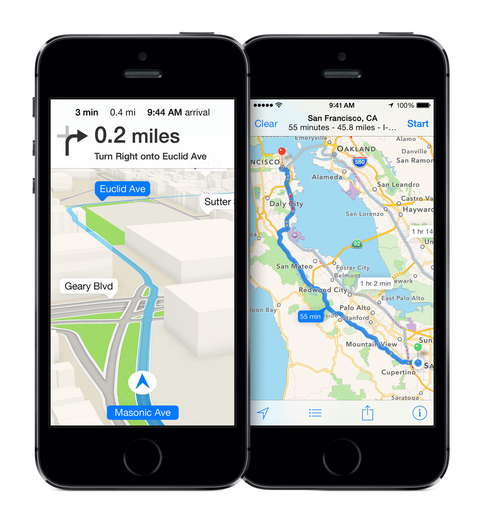 i
Phone maker continues to enhance its iOS application promising that the next Apple Maps iOS 8 update will contain less issues. It is expected to fix current problems. The new app should be more accurate with more features.
The mapping database should be much better with the iPhone maker acquiring different useful companies that can help. We should expect to get correctly labelled parks, highways, airports and other stations, stops and freeways.
Directions for regional transit and public transit should be clearer. The company promises a better job done by devs who work on iOS 8 Maps app for iPhone 5S / 5c / 5, iPad and iPod touch.
This is what we believe will appear in the updated program. There will be more information closer to WWDC and iOS 8 release.