Jailbreak iOS 7.1 Windows / Mac for iPhone / iPad / iPod touch Possibility
It is now impossible to find best iOS 7.1 jailbreak tools since the most recent Apple mobile firmware for iPod touch 5g, iPhone 5S / 5 / 5c / 4S /4 and iPad models released on March 10 kills the exploits used for untethered jailbreak on iOS 7 up to 7.0.6.
Is There Jailbreak for iOS 7.1 Devices [Untethered or Tethered]?
As one well-known hacker
iH8sn0w tweets
, "Do I need to state the obvious that 7.1 patches evasi0n7"? You do understand this, right? In other words, no one from public users is currently able to jailbreak iOS 7.1 on Windows or Mac computers. There are no really working instructions on how to jailbreak iOS 7.1 iPhone 5 or other supported models.
Another hacker
MuscleNerd mentions
on Twitter that people need to stay away from iOS 7.1 download and update if they wish to be jailbroken. According to him, it is impossible to even downgrade to previous firmware version with your SHSH blobs saved "except i4" so you won't be able to get back to iOS 7.0.6 after you install iOS 7.1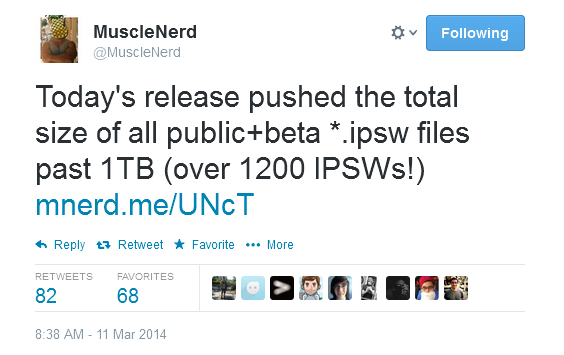 There are rumors that the Evad3rs will not even work on the jailbreak. They will wait for iOS 8 release just like it happened with iOS 6 updates a year ago.
Wishing to use an untethered jailbroken iDevice, you should keep using your current operating system [iOS 6.1.3 – 6.1.5, iOS 7 – 7.0.6] which are jailbreakable. This way you get a chance to download best iOS 7 and 6 Cydia tweaks and themes along with useful hacks, third-party apps and games.