iPad Mini Will Look Like A Big iPod Touch? | Mockup
There are pictures of compact version of the smaller Apple tablet in the internet that show how iPad Mini will look like. This is full-size iPad mini mockup, which was published by two web sources. It is not clear whether if it is reliable picture of the product or it was created based on existing rumors.
Chinese source Apple.pro borrowed exclusive photos of iPad Mini in the vast marketplace of TaoBao. You can see the gadget made of aluminum and glass with a very thin border on the screen edges, a miniature dock connector, a slot for SIM-card and the rectangular antenna adapter to the top of the device.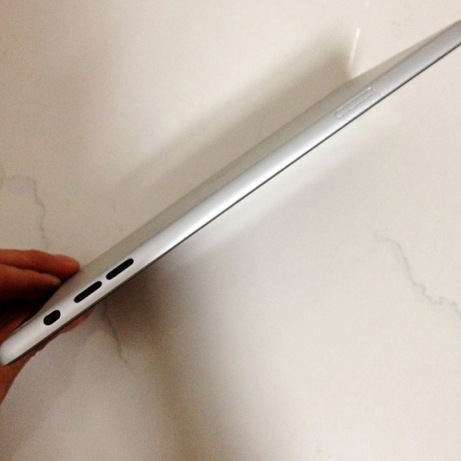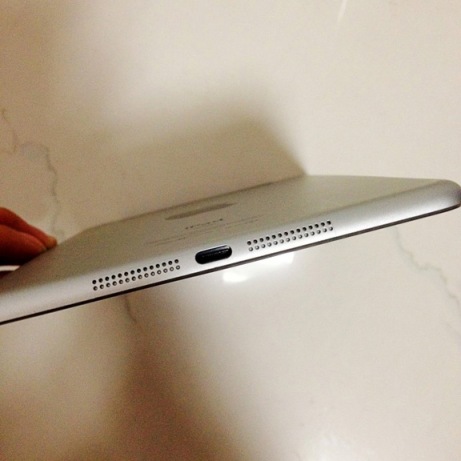 Remember, most sources agree that the mini-tablet will "look like a big iPod touch». 7.85-inch device will have a narrow frame around the display, as well as separate volume controls, instead of the traditional swing and iPad Mini goes on sale in October this year.
Apple decided on displays providers for compact version the tablet. Suppliers of 7.85-inch screens for the device, officially known as iPad mini, are companies AU Optronics and LG Display. The publication notes that the application of laminating surfaces on the screens will be engaged in TPK Holding and Yeh Cheng Technology, owned by China's Foxconn.
If compared with the above mock-up of iPad Mini, aluminum ingot from Giga.de looks more modest, but it can show off one indisputable advantage – German bloggers photographed iPad Mini next to iPhone 4S.
Current models feature 9.7 inches displays. However the creator of the popular service Instapaper Marco Arment found in the reports server traces of two unknown models of iPad, which, in his opinion, belong to a miniature version of the tablet. Based on the data, the developer suggested that the 7-inch gadget technical parameters will fully correspond to iPad 2 – dual-core A5, 512 MB of RAM and a graphics system, designed to support the display resolution of 1024 × 768 pixels.
It was reported that the launch of iPad mini is scheduled for October this year, and the estimated retail price of the device to be about $ 249. Insiders agree that the presentation will take place month later release iPhone 5. It was in October kupertinskaya company conducting the traditional "okolomuzykalnoe" event, earlier announced a new model iPod.