Watch the Video of the New iPad Mini Mock-Up
iPad mini has not even been officially announced yet but as new details about it comes and comes, it becomes increasingly clear that this device has a right to exist, despite the confidence of Steve Jobs to the contrary. And here you will be able to see the iPad Mini mock-up pictures.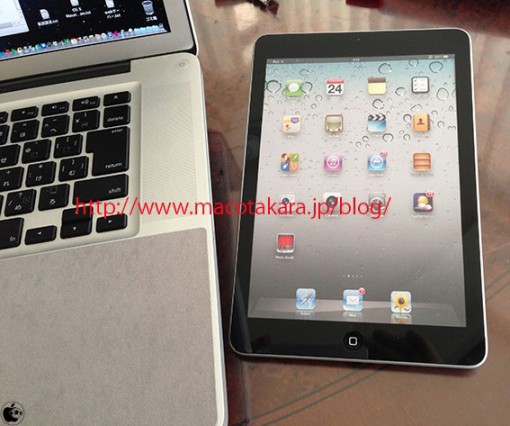 At this time Japanese blog Macotakara, which is a reliable source of rumors from the world of Apple, has published a number of pictures of iPad Mini mockup on Flickr where were presented a layout for iPad mini and 15-inch laptop MacBook Pro in side-by-side comparison. Moreover, the design of the mini-tablet, reportedly based on leaks from Chinese manufacturer Foxconn, where the not yet announced gadgets produce.
Overall, the materials confirm my intuitions about the characteristics of iPad Mini. For example, a compact version of the tablet supposedly holds 7.85-inch touch screen with the same aspect ratio and a resolution of 1024 x 768 pixels like in iPad 2. In this case, headphone jack is located at the top of the device.
Of course, all this talk about the iPad mini is based on what is considered as credible rumors. Apple, as usual, does not disclose any information. The company even has not confirmed the existence of a mini tablet. But you can also look at real iPad Mini pictures and many say that they are genuine. Also below you can watch the video of iPad Mini mock-up and enjoy it:
According to rumors, iPad mini will be released in October. Apple will discuss at a special press event their vision of the product and tell the world why it believes that its creation (which will have to compete with Google Nexus 7) is the exactly tablet, which is best to spend money for. And this is the result of confidence of "fruit" corporation, that when all is said and done, it produces the best available products on the market. It is hoped that this confidence will share consumers' wishes.