iPhone 3D Touch Turn Off and Turn On Instruction
Users who have already received their new iPhone 6s start to explore all the wonderful iOS 9 features and new Apple options added to the 2015 generation smartphone. You can enable iPhone 3D touch and disable it when you need. It is not complicated so you can learn how to use this interesting additional function with ease.
A lot of customers notice how great the new phone is. It is faster than the previous iPhone 6. It became smarter and more intelligent. It supports all the iOS 9 options unlike some older smartphone models released by Apple years ago.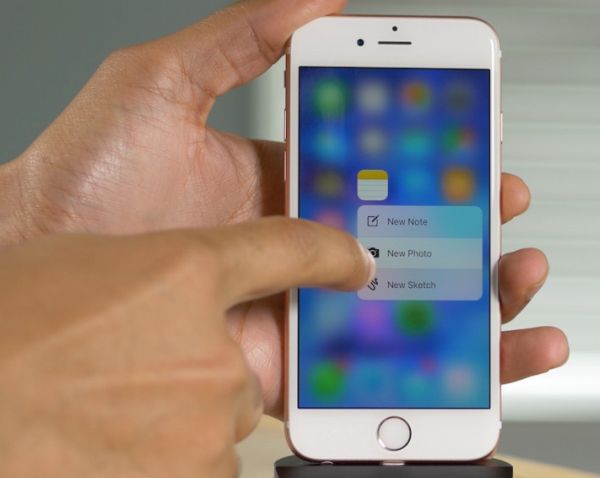 How to Turn on 3D on iPhone 6s
Step 1. Firstly, you should remember that when you turn on iPhone 6s for the first time the 3D Touch option will be already on. It is enabled by default. There is no need to turn it on unless you choose to turn it off.
Step 2. If you wish to disable the option you should head over to General menu on your gadget.
Step 3. Select Accessibility menu. This is exactly where the new Force Touch option [better known as 3D Touch on iPhone 6s and 6s Plus] is located.
Step 4. Choose 3D Touch feature.
Step 5. Do you see the toggle? It allows you switching the feature ON and OFF. Turn it off and it will stop working on the iPhone. Turn it on and enjoy the smart 3D Touch that is sensitive to the pressure you use while tapping and clicking on the display.
How much do you like the new 3D Touch feature on iPhone 6s? Experts predicted that this option can't make the new generation Apple handsets too popular among customers as they weren't looking for Force Touch that much. What do you think about this addition?