iPhone 4S Baseband 3.0.04 Unlock Guide for iOS 6.0.1
Sometimes iPhone users can upgrade to the newest version of Apple mobile firmware and then realize that they wish to unlock their device right away. In case you are one of these people who need to unlock iPhone 4S iOS 6.0.1 [3.0.04 baseband] badly, keep on reading our guide and you will be able to perform permanent unlock yourself using one of the methods we will describe below.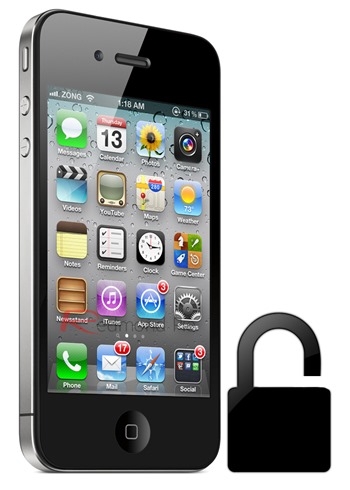 Can I Unlock iPhone 4S with SAM or Gevey SIM?
Experienced unlocked iPhone owners know that since iOS 6.0.1 is one of the latest versions released by Apple, there are not many iOS 6.0.1 unlocking solutions available today. As you may know the baseband remains as it was on iOS 6 and I wrote you how to unlock iPhone 4S baseband 3.0.04.  You can choose to unlock iPhone 4S iOS 6.0.1 using SAM, but only in case you had saved its Activation tickets before the Cupertino-based company destroyed this exploit. Otherwise, you should try other things.
Fans of Gevey SIM can use new Ultra S unlock iPhone 4S 3.0.04, update from Applenberry.
The Best Choice
Don't worry! There is still one last service that will free your iPhone 4S running iOS 6.0.1 from SIM restrictions. This method is real, official, permanent and simple to perform. We are talking about IMEI unlock service for any Apple smartphone model, versions of firmware and basebands, including iPhone 4S with 3.0.04 baseband.
Even though iPhone IMEI unlock is very fast, it is still pretty affordable. With its help you can unlock any iPhone, and not only your 4S model. Once your handset is unlocked, you'll start enjoying placing any SIM card into your card tray and connection to any mobile network across the world. The most amazing fact about IMEI unlock is that it is a permanent solution. So once you unlock your iPhone, you'll be able to upgrade to future iOS versions and still use your unlocked smartphone.
How to Unlock iPhone 4S iOS 6.0.1
1)      In case you don't know what carrier your device is locked to, use our free IMEI network checker to find out this information.
2)      AT&T iPhone 4S users with iOS 6.0.1 should select AT&T unlocking method which is not expensive and still very fast [your handset will be unlocked in an hour].
3)      Users locked to other networks can choose permanent iPhone unlock service provided to customers from all over the world. It is not as cheap as AT&T's solution. But its pricing is still one of the lowers on the Internet.
4)      Once you have chosen the unlock service, you'll be prompted to name your carrier, iPhone model and IMEI number.
5)      When factory unlock is performed you will get an email with further intructions which you should perform to complete the process.
6)      You will be prompted to connect the handset you have to a computer or Mac and place the SIM card of any mobile provider into the card tray.
7)      Open iTunes. When this application sees your iPhone 4S, you need to disconnect your smartphone, wait for about 10 seconds and reconnect. In case you don't see Congratulations message, try to restore the smartphone and iTunes will show such a message to you.
This was the last step to iPhone 4S 6.0.1 baseband 3.0.04 unlock. It is time to enjoy free communication with any mobile carrier.