iPhone 6 Live Coverage Announced by Apple for September 9 Media Event
iPhone, iPad, Apple TV and Mac users can get Apple September 9 event live coverage on Tuesday starting at 10:00 AM Pacific. Such an announcement was made by the famous iOS giant on September 5. Millions of eyes will attend this media event virtually through iPhone 6 live stream organized online.
A lot of carriers, customers and media workers are closely follow all news about the upcoming iPhone 6 and iOS 8. Still the company might also speak about its iWatch project and Mac line update along with the new iPad versions.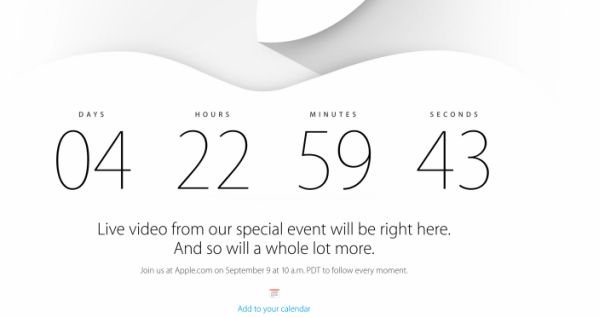 Apple event on September 9 live stream will finally unveil all the information about the new gadgets. There were so many rumors, "leaks" and predictions on the next iPhone 6 that it's hard to say what exactly is to be released by the company.
Customers wish to see both 4.7-inch and 5.5-inch models launched at the same time so that they get a chance to select the best iPhone for themselves. At the same time it is believed that Apple is going to present the smaller version first and the bigger one later on.
There will be no more myths once iPhone 6 live coverage begins so better keep your iDevice or ATV with you as you'll go to work on Tuesday. This will be a big day with a lot of news and confirmations made by Apple.
The event takes place at the Flint Center where this is enough room to house a lot of people as the company has a lot to share with public after the whole summer of silence. Just like Apple, we wish we could say more…