iPhone 6s Display Bug Appes after Backup Restore
Users who had an older iPhone and created a backup copy of it to restore iPhone 6s to everything they used to have [here is the short iPhone 6s user guide on how to move and delete applications] – experience iPhone 6s display bug afterwards. The Display bug seems to affect iPhone 5c, 5 and 5S owners so far.
The reports about iPhone 6s screen problems appear on Apple support forums where users share their complaints. As noted by some people, the bug surfaces once you restore iPhone 6s using your older phone backup. For example, if you decide to switch from iPhone 5 to iPhone 6s or 6s Plus you might want to bring your data from older to newer model and this can cause the following situation.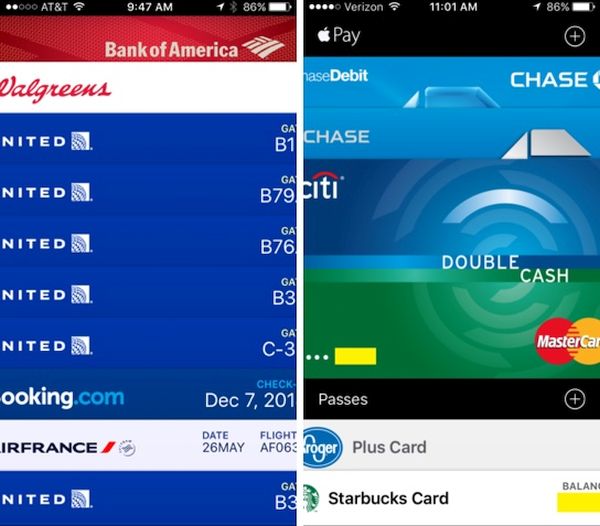 After being restored from a backup you'll get iPhone 6s screen problems. Phone owners say that the Display bug makes some applications appear zoomed in. Right now the issue seems to affect only 6s model and those people who restored from 5s, 5c or 5 version via iCloud. Maybe you would like to use iTunes restore option instead if you have a back up copy saved through this Apple desktop program.
Which apps can be affected by this bug? According to reports, Calculator, Wallet, Watch, Health and Weather iOS 9 apps get the zoomed in view. This also cause the buttons and information being cut off from your display and it becomes impossible to use some features. For example, it is complicated or impossible to remove your Wallet cards.
Do you think the hard restart can solve the issue? Users assure that restarting doesn't help. However you can try to reset your iPhone 6s. You can also try to set up the phone as a new device. Hopefully Apple will soon fix the issue as the number of complaints is growing. People experience different iOS 9 bugs that don't seem to be fixed with iOS 9.0.1 update.