iPhone Animations Off On Jailbreak Tweak
When you launch an application on iPhone or make it go to the background, you could enjoy interesting animations and it is possible to make this effect even more wonderful using jailbreak animation tweaks offered by Cydia store. Users whose iPhone is running iOS 9 and successfully jailbroken with Pangu program are able to customize the gadget and UI.
The tweak we'll talk about today is available on Cydia but it is not free. You'll have to pay $1.99 to download SweetDisplay program from the BigBoss repository. Is it worth spending 2 bucks on such an addition? Let's see what it offers.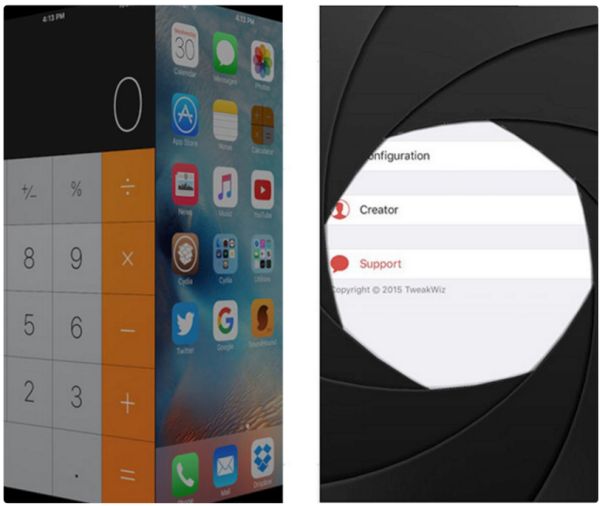 iPhone Animations Off On Jailbreak Tweak
Once you decide to go with the jailbreak app you'll get different types of animations. You'll enjoy page curling, rippling, fading and many other effects. Each iOS 9 app that is installed on your smartphone will get its animation style. You'll enjoy all the changes when you launch a program or close an application using your Home button. The total number of effect styles is around 15.
The tweak has its own pane in Settings. This is where you can turn it on and off and select animation effects you'd like to use with your applications which are divided into 2 sections. You'll find animations for closed apps and launched apps.
It is possible to apply certain animation styles to the action of launching / closing, select the duration of the animation and get pleased with the effect you'll get. There is no need to respring when you add changes as they apply automatically.