iPhone Blacklist Checking Service by IMEI
Factory unlock doesn't work with blacklisted IMEIs. You are not able to completely unlock your blocked handset to use in the original country where the device was produced for and locked to. But such a gadget can be unlocked for being used in foreign countries. You just need additional information for unlock to go smooth. This info can be received via iPhone blacklist checker.
It might have happened to you or someone you know. The used iPhone bought through internet doesn't work on AT&T, Sprint, T-Mobile, Vodafone and any other carrier in your home country. The smartphone is blocked but you still wish to unlock it for making calls, searching web and texting. The situation is upset yet there is a way out of this headache.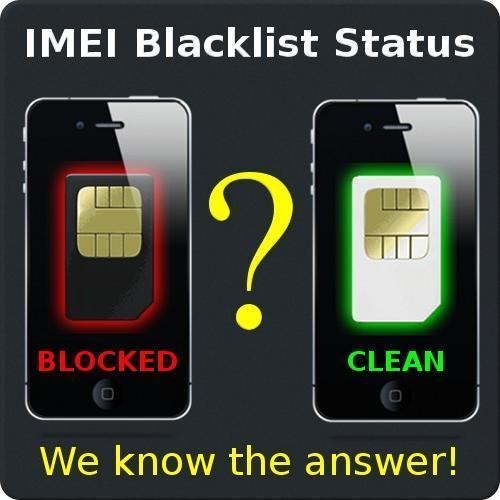 The service needs iPhone IMEI code to provide you info about the iOS handset. It is fast to see IMEI by entering *#06# from gadget's screen or going to Settings – General – About menu.
To use iPhone blacklist checking service, you need to do the following to place your order:
Step 1. Enter iPhone IMEI number.
Step 2. Give your real email address [this is where your results will be sent to].
Step 3. Purchase the service
Step 4. Wait till you get an email with check results.
Step 5. Now you know a lot of new things about your iDevice.
The checking service can tell the following facts about the blacklisted iPhone:
Blacklisted
or
Clean
Make sure you are blacklisted before ordering the checking service. You are also advised to attentively read the Terms and Services at the company's site. Select your carrier name / country and make sure you have activated your iPhone or its original owner has activated it with the original carrier it was locked to.