iWork Closing in July
Less than a week after closing the MobileMe service and Apple users have reported that the iWork closing its site service at the end of the month. It will be replaced with iCloud, designed to synchronize and store your information. Given that iWork.com will cease to exist on 1 August and will be officially closed, users should ensure that their data, collect their documents from the cloud and put them somewhere else before July 31.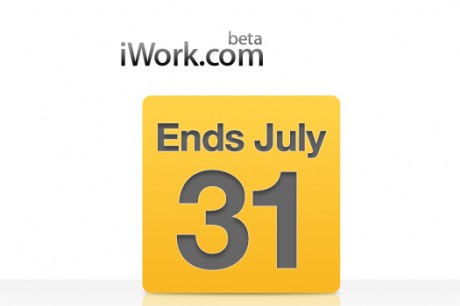 Apple has sent a letter to iWork service users, stating its intention to close the service. The letter stated that with the advent of iCloud its not necessary to support the iWork service. Closing is planned on July 31 this year (we've already posted about it)
Previously this service was called Google Docs killer by some of the Apple fans. In general, the killer did not work but still service could become quite popular. Anyway, during the time of its work users have downloaded more than 40 million different documents. After the service closure, all these documents will be removed so users are encouraged to download important documents on the local drive. It is worth noting that iWork itself only allowed to view documents, but do not create or edit them.
iWork allowed to work together, leaving comments on the document. Collaboration has been possible not only for the Apple's iWork package , but for Windows users, working with documents in the Microsoft Office environment.
Apple has launched its services back in 2009, and he was still in beta test. Nevertheless, the functional service was sufficient to work with office documents (as mentioned above, without the possibility of editing). The developers claim that all the users of the service may start working with the iCloud synchronization service , which will be built into Mac OS X Mountain Lion. Closure of on-line service will not affect the performance package iWork, which now supports iCloud.
This way iWork is closing in less then a month so it's the right time to transfer your documents from there to iCloud or any other place you're comfortable with.