Learn How to Backup Your iPhone to External Drive and Save Space on Computer
You probably know how to backup iPhone using iTunes however this method requires having enough free space on your Mac computer. What can you do if there is not enough space for backup on your computer? Is there a different way of creating backup and not depend on computer storage space?
You are welcome to backup iPhone to external drive [learn how to recover iPhone photos from backup]. This way you don't depend on your computer at all. You need to get an external hard drive and use it for backing up your iPhone via iTunes. It can be done automatically just as explained in the guide below.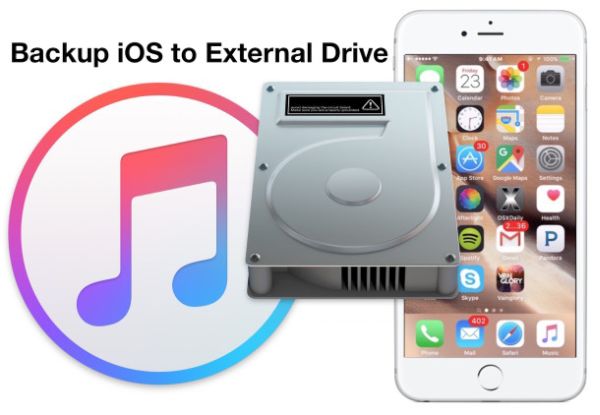 iPhone Backup to External Drive Instruction
Step 1. Connect your iPhone via USB to your Mac.
Step 2. You should also connect your external hard drive to Mac. It should have enough free space for backing up your iDevice. It's best if you create a simple folder on the hard drive 'iPhoneBackup' or something similar.
Step 3. Type 'Finder' and select File – New Finder Window to launch Finder Window.
Step 4. Type 'Command+Shift+G' and you'll see go to folder path where you should type:
~/Library/Application Support/MobileSync/
Step 5. Choose folder that is called 'Backup' and make a copy [learn where iTunes stores your iPhone backup files].
Step 6. On your external drive choose your folder 'iPhoneBackup' and paste your 'Backup' folder copy into your drive folder.
Step 7. You should now rename the folder from Step 5 to 'BackupOld' or simply delete it.
Step 8. Type 'Terminal' and type:
ln -s /Volumes/MYPASSPORT/ iPhoneBackup /Backup/ ~/Library/Application\ Support/MobileSync where MYPASSPORT is the name of your external drive (change the name). Click Enter and close Terminal.
Step 9. Launch iTunes.
Step 10. Find your iPhone on iTunes.
Step 11. Go to Backups menu and select This Computer – Back Up now option.
Step 12. Wait till you are backed up. The backup copy will appear on your external hard drive.
Step 13. Double check your external hard drive and make you the iPhone backup copy is there.