LG Quick Voice Siri Competitor
LG has announced the launch of a virtual assistant Quick Voice, which was a response to the emergence of Apple's Siri and Samsung S Voice by the Korean manufacturer. LG's voice assistant is based on the same principles as Siri or S-Voice and speech recognition is based on the input and management of natural language.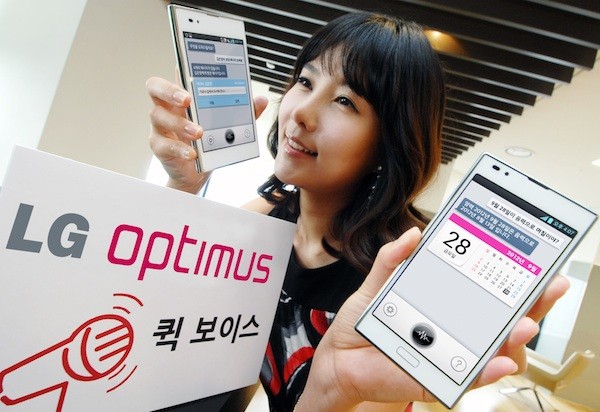 LG Quick Voice is now able to handle eleven applications including:
the dialer
mail client
address book
alarm clock
calendar
New feature is capable to perform search, search for stock information, search for the answers from the Internet, turning it into a written text.
Users can ask for Quick Voice to tell the time, watch the weather forecast, call, make notes, etc. It is unknown whether the technology is trained to search for the presence of local places such as restaurants – Siri in iOS 6 has got such support for Korea.
However, unlike Apple and Samsung, the Korean company intends to use the Quick Voice in a number of its smartphones. In particular, in late June or early July, the service will support a range of existing LG Optimus smartphones, including such devices as the LG Vu and LTE II. The new technology will be available through the Android firmware updates.
No one can argue that Siri has change the appearance of all the existing mobile platforms. Besides of large amount of Siri clones like Sara,  Evi, Vlingo, Speaktoit and others, Siri Severs as Three Little Pigs, WordJelly jailbreak tweak or MacOrg Siri Server voice assistant from Apple has decent competitors on other mobile platforms. Tests show that Ask Ziggy from Microsoft for Windows 7 works sometimes even better than Siri. S-Voice by Samsung is also a good personal voice assistant and internet knowledge navigator. First introduced on May 3, 2012 on Samsung Galaxy S III phone app showed that it can truly take its place among best voice assistants for smartphones.
Let's wait until the next month to see how LG Quick Voice will look (and sound) like and how it can help the Korean manufacturer increase gadget sales.