A List of Leaked iOS 6.1 New Features
With Apple preparing to launch its next version of iOS firmware, millions of iPhone and iPad users worldwide should learn everything about the iOS 6.1 new features before this operating system is released. According to developers who are always first to test new options, this firmware will have visible changes from the latest iOS 6.0.1 features officially presented to customers by the Cupertino-based company.
This article will cover all the iOS 6.1 new features you might like to know about. The list of new changes has leaked after the new beta was seeded to iOS developers. So which fixes should the end user hope for?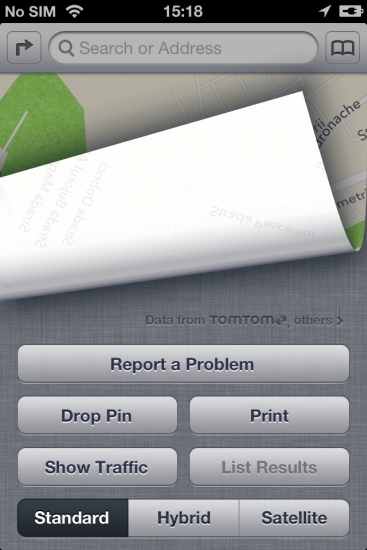 A List of Available Features in iOS 6.1
Ordinary iPhone and iPad owners cannot test the iOS 6.1 beta as they don't have a registered developer account. Good, there are a lot of developers who are ready to share their impressions from using the new firmware, even though it currently exists in beta version only.
In order to improve its Maps app, the Cupertino giant has decided to place a huge "Report a Problem" button in the middle of the program. Now all users will be able to see and use it, it is so big! Together we will make the Apple Maps application better.
Apple has redesigned its lock-screen music player controls adding more space between the buttons. Besides, among the iOS 6.1 new features you can find a "Reset Advertising Identifier" key that is included in Ad Settings [if you wish to click on this button, you will change your Ad ID to get different values with future requests].
Fans of Siri and movies will get a chance to finally purchase tickets to different films by asking their assistant for help. For example, you will tell Siri, "two tickets to see Twilight," and your tickets will be bought via Fandango application [you should install it on your iOS device, of course]. I find this one of the best iOS 6.1 new features even though I wish more theaters were supported. What about you?
Passbook has also received its improvements. The Cupertino-based iPhone maker has changed the relevance behavior. In order to make passes relevant, the date should match.
As for the Map Kit framework, it was also improved by Apple. Now external programs will be able to make map-based searches for different locations.
iPhone and the New iOS Firmware
A lot of users might like to unlock iPhone iOS 6.1 once they upgrade to this firmware. Is it possible? Well, if you use factory IMEI unlock tool you will be able to quickly and easily unlock iPhone iOS 6.1 locked to different mobile operators across the world. This method is affordable and permanent. You need to know your iPhone model, its IMEI number and your carrier in order to unlock iPhone iOS 6.1 with IMEI unlock service. And if you know that your device is locked to AT&T carrier – go here and permanently unlock it for the cheapest price.
Surely, iOS 6.1 hasn't been launched yet. But we thought that this information could still be useful to you in the future.