MuscleNerd Baseband Downgrade Talkabout at HITB [Video]
As the baseband 06.15.00 downgrade was released by MuscleNerd yesterday it would be nice to post hacker's baseband speech from recent HITB conference. The 42+ minutes clip tells us about evolution of iPhone basebands and their unlocks live from  Hack In The Box conference.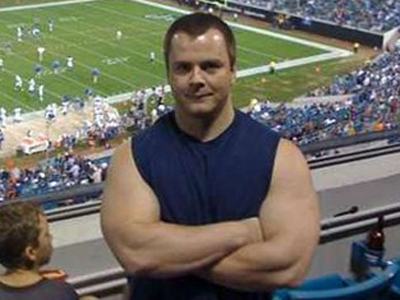 Except from baseband speech included also some other interesting facts like that Dev Team's website had 100 million hits since it was launched back in 2007.
It was nearly the first time when masses could see the hacking genius without a pineapple on his face, but many of conference participants assumed he could do it.
The iPhone's baseband as strongly evolved both in software and hardware meanings since it was launched in 2007. Some changes were not that significant but other were pretty dramatic and their main point was to kill the carrier unlocks. MuscleNerd highlights the most interesting things about both software and hardware (interposers-based) unlock and how the baseband version changes influenced those unlocks. Aside from comparing the newest versions of the basebands with their older hardware and software representations those are compared with other handsets with Qualcomm-based basebands.
Software Baseband Unlocks vs. Hardware Baseband Unlocks
This section of the speech covers how software unlocks differ from those that use hardware SIM interposers like Gevey SIM, Turbo SIM and R-SIM. It explains how different baseband layers correlated with each other and what are the differences in exploit development.
Few words about MuscleNerd. The guy is probably one of the most reputable hacker today. He has actually developed lots of the most popular jailbreak and unlock tweaks like Redsn0w, Ultrasn0w, yellowsn0w and so on and so forth. Also, he is probably the most secretive hacker nowadays. He even ws kicked out of Google Plus network because he was using his nickname instead of the real name which is restricted by the network's rules.
So enjoy viewing the video and getting smarter about iPhone baseband evolution history, unlocks and many other interesting things from jailbreaking and unlocking guru. Don't forget to share your thoughts with us in the comment section under the article.