Project Majel Siri Competitor by the end of the Month
Google is to introduce Project Majel Siri competitor very soon. iPhone 3G is compatible with the third generation networks. iPhone 3GS could do just a little bit more (oh yeah, and it also recorded video.) Together with the iPhone 4 video emerged FaceTime. Here's a function that "sells" these devices, which set them apart from their predecessors. Do I have to say that the addition of Siri to iPhone 4s had a much greater marketing impact? Players on the market realized that the only one improvement in the form of a virtual assistant is able to significantly inflate the sales of the device.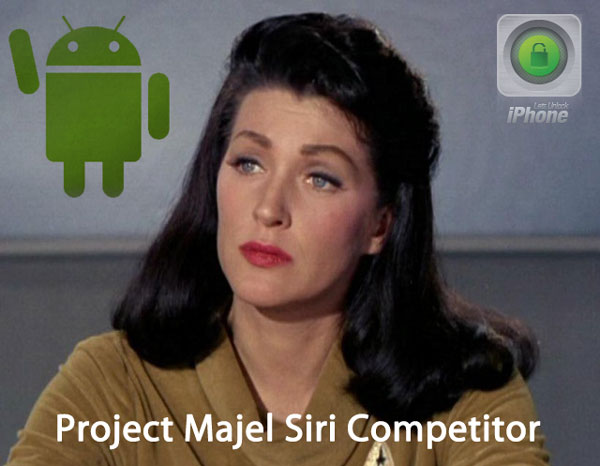 Samsung company also understood how the things work on the market and along with Galaxy S III smartphone presented the S Voice. Google also understood the trend …but nothing happened till now – nothing is still presented to the public. Although the wording of the Wall Street Journal came news is that Google has accelerated the development of an analogue for Siri on Android platform. The code name for the project became known in December. It is called Project Majel – in honor of the actress Medzhel Barrett Roddenberry, that gave a voice-board computer of the television "Star Trek" series.
Being developed within the walls of Google's offices (see Project Glass), Project Majel will be the development of the existing Android-service Voice Actions. Here is yet to draw parallels with Apple – yes, the company has Voice Control, but Siri is still a third-party development.
Despite the huge popularity of voice assistants on the different mobile platforms – Siri on iDevices, Quick Voice on LG, Ask Ziggy by Microsoft the search giant is unforgivably late with the release of its own solution. Hope they will improve this situation in the nearest future.
The Google  I/O 2012 conference kicks off on June 27. Good chance for the Internet giant to show their teeth to Apple.
What do you think about upcoming Project Majel Siri competitor by Google. Guess it will have a huge success among Android geeks? Share your thoughts with us in the comments below.