Choose LimeRa1n Ramdisk Jailbreak in New Redsn0w 0.9.12b2 If Your iPhone is Full of Media
New Redsn0w 0.9.12b2 brings more bug and errors fixes that previous version and it gives you two ways to jailbreak iOS 5.1.1 untethered. Just download RedSn0w 0.9.12b2 here and find your way. You can enjoy new rocky-racoon injection feature, iBooks bug fix in old-bootrom iPhone 3GS and limera1n ramdisck method.
There is no need to download Redsnow 0.9.12b2 and use it to jailbreak iDevices which are already jailbroken with previous version. And unfortunately this tool is not appropriate with iPhone 4S, iPad 2, iPad 3. So if you are that user than better wait for update because its only for A4 devices or you can jailbreak your device with Redsn0w 0.9.12b1 that supports A5 devices too.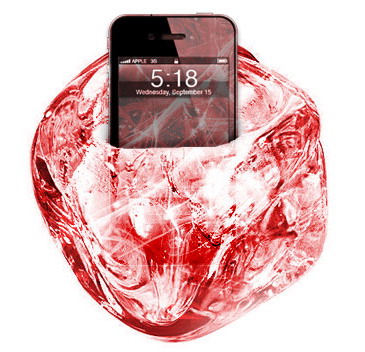 New feature of RedSn0w 0.9.12b2 can jailbreak your iOS 5.1.1 untethered in two ways. You can jailbreak your devices being in DFU mode or not. If your gadget is not in DFU mode Redsn0w 0.9.12b2 uses backup and restore method. But if you put your device in DFU it will use limra1n ramdisk jailbreak.
According to iPhone Dev Team blog the first method that you can use to jailbreak is  the backup and restore method. It is good for those who are looking for quick and easy jailbreak without any messing with set up. But this method is not good for those who have almost full hardware disk with music, videos, photos and t.c. Your computer's hard drive space can be used up while jailbreak. To avoid this you can use limeRa1n ramdisk jailbreaking method without backup process and using DFU mode. Limra1n-based technique is also important for those who have unactivated iPhones.
If you don't know how to choose your method then follow these actions: Open Redsn0w 0.9.12b2 and go to Extras => Even more => Preferences and select your way of jailbreaking.
So if you need this jailbreak that download Redsn0w for Mac and Windows here below from direct links:
Note: If you are Windows user don't forget to run Redsn0w as Administrator.
Update: Here is a tutorial guide on how to jailbreak iOS 5.1.1 using Ramdisk method in Redsn0w 0.9.12b2.
After downloading just connect your gadget to computer, open Redsn0w 0.9.12b2 and put your gadget in DFU mode. After that go to Preferences and choose limRa1n ramdisk method and then tap Jailbreak and Install Cydia. That's it. Enjoy your jailbroken iOS 5.1.1.