Some Curious iPhone 7 Plus Leaks and Features
Apple is unlikely to confirm or deny any iPhone 7 Plus rumors during WWDC 2016 event. Why? The company is expected to introduce next iOS 10 firmware version in early June however it will definitely keep all the details about next iPhone in secret.
What do current iPhone 7 Plus leaks have to say? There are several images that appear on the web and promise to belong to the iOS smartphone. We've seen dual camera system and maybe Smart Connector support.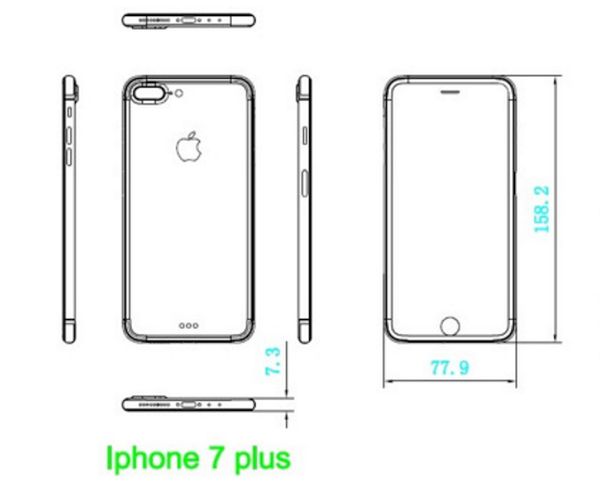 There were also reports about possible changes in iPhone design this year. Still there are experts who think that Apple will introduce major design update only in 2017. This is when iPhone will celebrate its 10th Anniversary. Maybe Apple will think of some interesting deals, updates and innovations for 2017.
This year the company already relased iPhone SE. This smaller 4-inch handset is mostly popular in China and India. The upcoming iPhone 7 and 7 Plus are aimed at U.S. customers and other major markets where users are willing pay more for their smartphone. For example, iPhone 7 Plus could get 5.5-inch screen and different awesome options.
The leaked schematics shows Smart Connector and other so-called images reveal no Smart Connector near the bottom edge of the iPhone 7 Plus. It's hard to understand what sources show the real changes.
The next model could be 0.1mm thicker than the iPhone 6s. It might be better and more powerful than 2015 models.