How to Speed Up iOS 9 iPhone Animations
iOS 9 has bunch of animations of all kinds. You see animation when you launch iPhone application, switch between apps, slide from your iOS 9 lock screen etc. Still these animations often take a while to complete. You can speed up animations iOS 9 option using some jailbreak tweaks and we'll discuss of the tools you can use.
This guide is simple. You should own a jailbroken gadget and luckily you are able to jailbreak iOS 9, 9.0.1 and 9.0.2 iPhone with Pangu program [this is the only solution that is available for Apple fans these days]. Apple also offers to download iOS 9.1 using direct links but you will not be able to untether this firmware because the company patched the exploits found by Pangu team.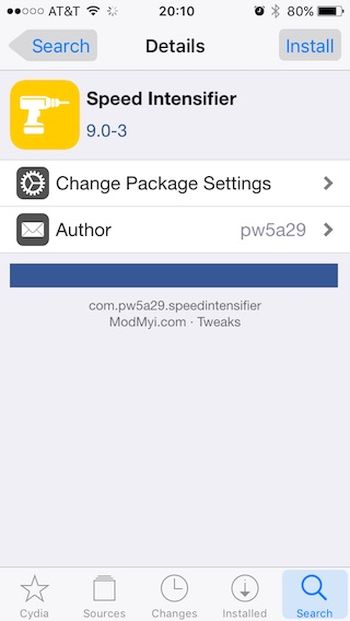 How to Speed Up iOS 9 Animations
Step 1. Use Cydia to get Speed Intensifier tweak. Just search for it, download and install on your iDevice.
Step 2. To speed up animations iOS 9 you should respring after installation.
Step 3. Now launch Settings app.
Step 4. Select Speed Intensifier and launch its settings.
Step 5. Enable the tweak.
Step 6. There are four sections with What should I choose explanations. You can read the description of each of the options: Advanced, Fusion, Simple and App. It's probably better to begin with Simple option.
Step 7. Choose your speed. The higher option you choose – the faster your animations will get.
Step 8. Respring in order to make the changes.
Speeding up iOS 9 is a nice trick that makes your iOS animations look more appealing to your eye. This way you can also speed up your functions and using such an iPhone will be a great experience.
Test your new speed and enjoy better iOS 9 speeds on the jailbroken iPhone.