Springtomize 3 Update for iOS 7.1.1 and 7.1.2
Since both iOS 7.1.1 and the new iOS 7.1.2 are jailbroken with the Chinese Pangu program, devs hurry up to update their jailbroken tweaks to support these latest public firmware versions. Filippo Bigarella, for example, has already offered his new Springtomize 3 for iOS 7.1.1 and 7.1.2. This Italian dev is always fast to present the changes to his popular application.
If you have been using this program in the past you can get the Springtomize 3 update for free. Just download it from Cydia and it will work for your iPhone or iPad. However, all new users have to pay for this jailbreak app.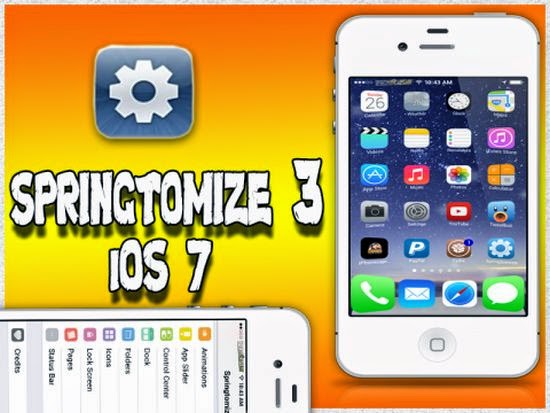 Cydia store has the Springtomize 3 upgrade for iOS 7.1.x devices for $2.99. This program offers some interesting features to users. Firstly, you can choose the darker background color for different folders. Secondly, it allows you playing with colors for as much as you like.
The new update fixes some previous bugs. You can change nearly everything about your smartphone or tablet device once you get the app. You can surely find some free tweaks but Springtomize offers much more as it combines numerous jailbreak applications letting you customize your interface, status bar, sliders, dock, lock screen, icons and a lot of other elements.
The iOS 7.1.1, 7.1.2 jailbreak application comes in 20 languages. You might like to get it once you jailbreak iPhone 7.1.2 with Pangu exploit that is free and seems to work even though it has been launched by unknown hackers from China.