Learn To Sync iTunes Libraries To iPhone Using MultiTunes [How to]
Have you ever thought to sync iTunes libraries to iPhone? You can do it after following my guide below. It gives you the possibility to use all your iTunes libraries on iPhone thanks to MultiTunes Cydia utilities.
As you might guess it was necessary to jailbreak iPhone to get Cydia with such utility as MultiTunes. So do it before we start.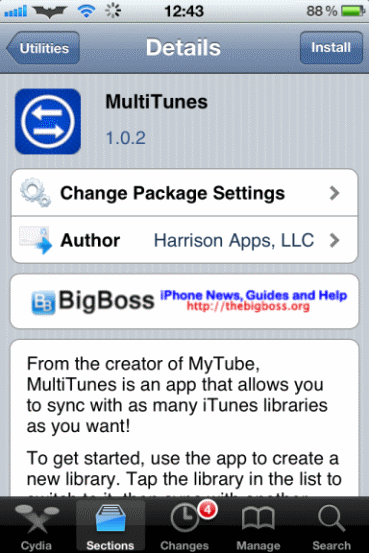 To sync iTunes libraries to iPhone is very comfy you can use multiple iTunes libraries on your device. I think that there is no reason to tell you why you should use multiply libraries. You can use them to divide different data into different libraries. I mean different music genres, singers etc.
How to Sync Multiply iTunes Libraries to iPhone
Step 1. Open Cydia and on the bottom of the screen go to Sections => Utilities.
Step 2. In Utilities list of packages find MultiTunes and tap on it.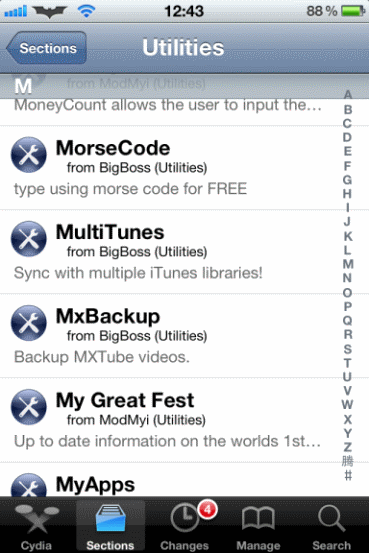 Step 3. Click Install => Confirm and wait till the end of installation and click Returned to Cydia.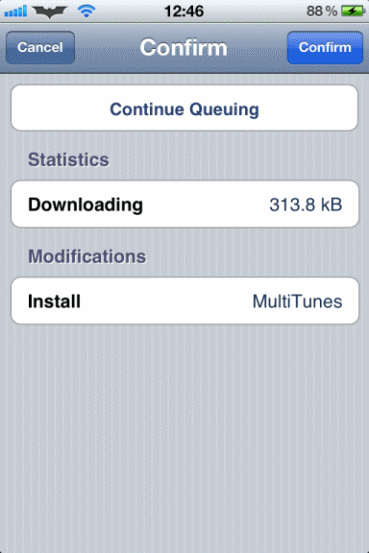 Step 4. Now to make sure that you have successfully installed MultiTunes just click Home Button and you will find the blue icon on iPhone Home Screen.
Step 5. Launch MultiTunes and press + button which is located in the top left corner.
Step 6. When you will see the text-field just enter the name of your library which you want to sync to iPhone and click Done.
Step 7. After you do this connect your iPhone to iTunes and select the library you've already created and sync it with the new library.
Note: Sync apps only with Default library because you can't sync apps with multiply libraries. So make sure that your default library is selected before downloading content from iTunes. It is essential to do because if you not do this your content may not download properly.
Step 8. Now you can use MultiTunes to sync iTunes libraries to iPhone.
I hope that this wasn't difficult for you and now you can sync iTunes libraries to iPhone and switch them every time you open MultiTunes.
For any questions use comment form below and will always be glad to help you.