Top 3D Touch jailbreak Tweaks for iOS 9 iPhone
iPhone 6s comes with great 3D Touch technology that is exclusive to this generation smartphone released by Apple in the fall 2015. Earlier iPhone models do not support this feature unless you download 3D Touch jailbreak iOS 9 tweak and install on your jailbroken smartphone.
We will not list all the applications. There are many more on the Cydia store but some of them are highly popular so we decided to share them with you. Maybe you can enjoy some of the 3D Touch on your iPhone 5 or even iPhone 4s. Remember to be jailbroken which is only possible on iOS 9, 9.0.1 and 9.0.2.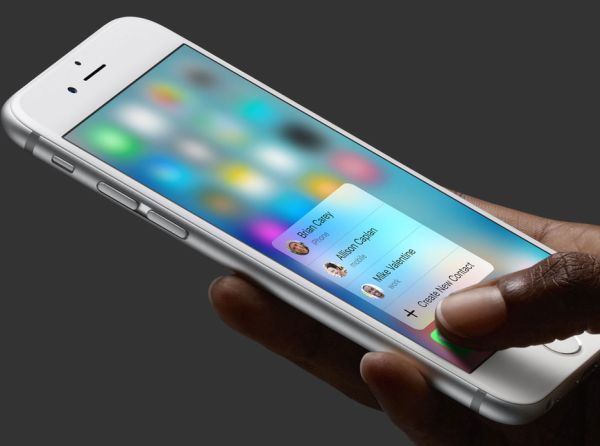 Top 3D Touch Tweaks for iPhone 4S / 5 / 6
*Free Point-And-Shoot tweak
This tweak makes taking pictures a super fast process. All you'll have to do is release the finger off camera view. This becomes possible when you 3D Touch your Camera application icon and get live camera view right on your Home screen.
*Tether for free
The no-cost tweak allows users creating fast alarms right from their Home screen by adding the 3D Touch gesture which helps accessing the time.
*3DNotifications free tweak
Download this tweak if you need to improve your Notification Center. You'll click lightly on notifications to preview them, swipe up to access and swipe to the left to clear it.
*Free Appendix tool for iPhone
Enjoy the awesome 3D Touch on your Home screen folders. For example, you can now easily launch up to 4 applications within a folder. This makes the iPhone experience much faster and better.
*Cabbage for iOS 9: free package
This is another interesting 3D Touch tweak that offers a way how to quickly add somes to your Up Next list using the great iPhone 6s feature on earlier smartphone models. The fun 3D Touch gesture can be performed inside your Music application.