How to Unlock the New AT&T iPhone 5 via iTunes for Free
Customers who have already got their hands on the new AT&T iPhone 5 but haven't got a contract yet can unlock their device and use SIM cards of other carriers. How can you do this? Are you really able to unlock AT&T iPhone 5 and how long can it take you?
Earlier I showed you how to unlock off-contract AT&T iPhone. If consumers wish to unlock their smartphone in a traditional way, they have to fill out a form on AT&T's site, send this carrier a fax and wait up to 7 days till their gadget is restored. AT&T has created a new web form which allows you requesting for the iPhone 5 unlock. Besides, there is toll-free number which can help you out. But there is also another process that is much easier and doesn't require sending fax messages or waiting for a couple of days.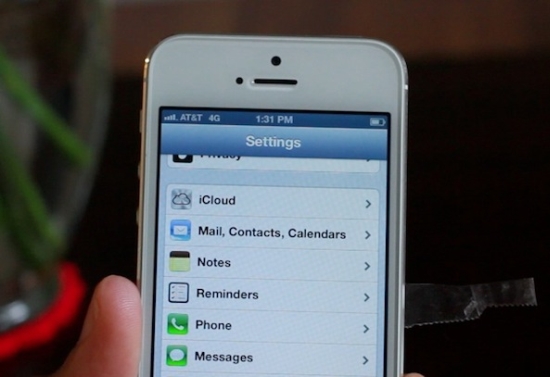 Unlock iPhone 5 with Ease
The whole process is so easy you will love it. All you have to do is go to iTunes and restore your iPhone 5. This is how you will get iPhone 5 unlocked from AT&T. The operator's technical support confirms this action.
Once you restore the smartphone in iTunes you will see a message that reads,
Congratulations, your iPhone has been unlocked
and from this moment you can use other carriers' cards, for example, a T-Mobile, Sprint, Verizon and other world's operators. You can also take the device abroad and enjoy connection there.
Just keep in mind that the process of restoring the iPhone 5 via iTunes can take much time as it depends on the internet connection speed and the amount of information you have in the backup.
Also there is another method for non-iPhone 5 devices to unlock in-contract AT&T iPhone for deployed military personnel. You can try it too if you are from the troops.
Unlock Only For Off-contract Users
Each time a new customer purchases the iPhone, his handset is listed in Apple's database with a unique identifier. It seems that the latest sixth-gen device has a different status as you are able to unlock it when you get it without a contract.
Some users who got their AT&T iPhone 5 during the pre-order week cannot unlock it as they get contract obligations. Only off-contract users can use iTunes and unlock AT&T iPhone 5 for free and find permanent unlocking solution for iOS 6 so enjoy the possibility to free your iDevice very easy.
Others have to wait till iPhone Dev Team presents their new release of Redsn0w to unlock iPhone 5.