Unlock iPhone 3G 3.1.3 Firmware [How To]
This post will explain how to unlock iPhone 3G on 3.1.3 firmware. To be able unlock, you need jailbreak your iPhone 3G first. Read this post to obtain the detailed instructions. Speaking briefly, you have to download the latest sn0wbreeze, make custom firmware, upload it through iTunes using custom restore. After your iOS 3.1.3 is jailbroken and you have Cydia installed you can start with iPhone 3G 3.1.3 unlock.

Here's how to unlock iPhone 3G 3.1.3:
Step One: Run Cydia on your iPhone.
Step Two: Find Fuzzyband from BigBoss repo. Install and confirm it.
Note: Fuzzyband actually downgrades your baseband upgraded by 3.1.3 firmware. It upgrades bb 5.11 to 5.12.01. What Fuzzyband actually does – it downgrades the baseband to 4.26.08. Attention: Fuzzyband will downgrade only if you are on bootloader version: 05.08 (it will show you the version when launched). If you're not 0n it – the method will not work, it will not downgrade it.
Step Three: After Fuzzyband is launched from SpringBoard it will take a while for it to downgrade the baseband. After it's done you' ll see You're ready for ultrasn0w! message in the lower box.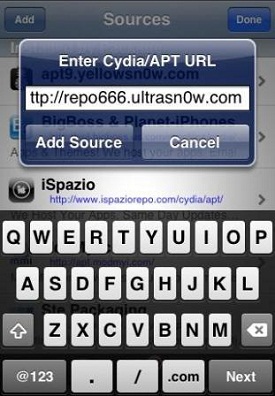 Step Four: Go back to Cydia, type in repo66.ultrasn0w.com in the Sources tab and download ultrasn0w. The latest version is 1.2.5.
Step Five: To download and install the tool go to Search tab and type in ultrasn0w. Click Install and Confirm.
Step Six: Reboot your device. Ultrasn0w will automatically do the unlocking stuff for you.
Step Seven: After that you can insert any SIM card you want on your iPhone 3G running jailbroken iOS 3.1.3.
Hope you've manage to unlock your iPhone successfully with this tutorial. If something went wrong please let us know in the comment section under the article. We'll be glad to help you.
We also recommend you to pay attention to all kinds of smart guys that offer you the paid jailbreak (like antid0te or easyra1n) because all the jailbreak tools are free and are developed and distributed on the open source basis. If you afraid to jailbreak or unlock yourself, find a pro that deals with it for some time and ask him to do this for you.