UnthreadedJB Is Working on iOS 6.1.3 and iOS 6.1.4 Untethered Jailbreak
It is so long to wait for the new firmware release and keep the hope that evad3rs will develop iOS 7 jailbreak. But some news came here today that gave all iOS 6.1.3 and iOS 6.1.4 iPhone 5 users to get untethered jailbreak from 
UnthreadedJB group of foreign developers.
There is no information yet who they are and where they from but soon we will find out it.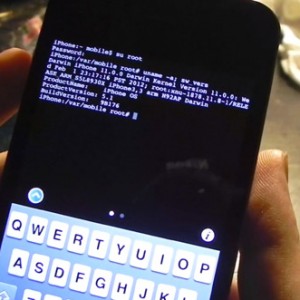 The jailbreak is definitely an untethered jailbreak for iOS 5.1, that was launched in March 2012. It causes it to be the very first jailbreak for this firmware, because the Absinthe jailbreak was readily available for iOS 5.1.1 as well as redsn0w for iOS 6.1.3 but this one is tethered.
It supports the CDMA iPhone 4 and it is readily available for Linux computers. However there are requirements:
You'll need a Linux computer
iPhone 4 CDMA model, running on Verizon and Sprint carriers.
iPhone should be running iOS 5.1 firmware.
Even though many of you might not see the purpose of delivering a jailbreak for iOS which was launched at least a year ago, I believe this really is great news because it means there's another number of developers who're focusing on jailbreaking. 
More than that. The UnthreadedJB group has posted a video on YouTube where everyone can see how this untethered jailbreak works.
Now you see that the method is really easy and quick. I hope 
UnthreadedJB will release the video where it will iOS 6.1.3 jailbreaking process. 
Stay tuned for more news.