How to Update to iOS 8.1.3 on iPhone, iPad and iPod Touch [Instruction]
Apple has launched another firmware update for iPhone 6 Plus / 6 / 5 / 5S / 5c / 4S, iPod touch 5G and iPad users. You can follow this iOS 8.1.3 download and installation instruction to update to this most recent operating system.
The new iOS 8.1.3 release solves some bugs and even reduces the space requirements that worried a lot of Apple fans with earlier iOS 8 versions.
If you like to stay jailbroken do not update now. If you are not jailbroken and don't want to be, you can install iOS 8.1.3 since it improves your system stability and performance, solves problems with multitasking and addresses other issues, according to Apple.
How to Update to iOS 8.1.3 via OTA
Step 1. Plug in your iDevice to make sure its battery will not die during the upgrade as wireless over-the-air update might sometimes take an hour or even more though it can also take you a couple of minutes.
Step 2. Connect to Wi-Fi network.
Step 3. Launch Settings and go to General – Software Update menu.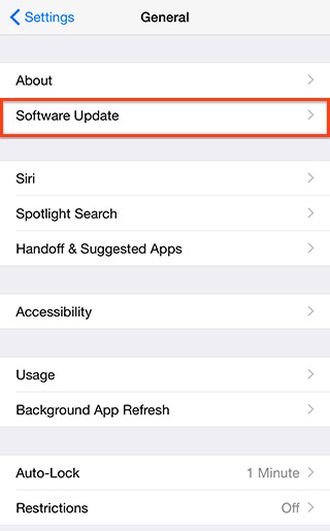 Step 4. The firmware will automatically search if there are any new updates available and tell you that you can install iOS 8.1.3. Click Download in order to start the process.
Step 5. Once the firmware is downloaded you can click on Install to complete the installation.
How to Install iOS 8.1.3 via iTunes
Step 1. Backup your iPhone using iCloud or iTunes.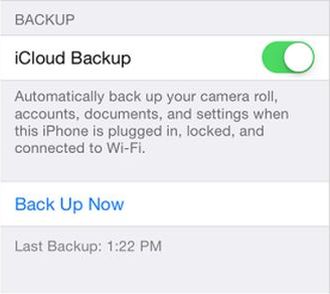 Step 2. Use a USB cable and connect to your computer.
Step 3. Launch iTunes and select your gadget.
Step 4. Select Check for Update option and if it can automatically find iOS 8.1.3 you can click on Download – Update options.
If iTunes doesn't automatically find iOS 8.1.3 you can download your firmware using the direct links below [you need up to 2 GB on your smartphone or tablet]:
For iPhone users
For iPad owners
For iPod Touch 5G users
Step 5. After you download your firmware file you can click on Option / Shift [for Mac and Windows] and at the same time press on Check for Update option. iTunes will either start the update and you will have to wait until you start running the new iOS 8.1.3.
Step 6. Your gadget will reboot during the installation process so don't worry about it. After you have been updated you will find on-screen guide on how to start using the iPhone, iPad or iPod touch. Follow it and enjoy staying on this operating system version until Apple releases iOS 8.2 and you decide it is time to install it.