Vokul App Is One More Siri Alternative
Have you ever seen the voice recognition app that understands three different types of English? Well, Vokul app can do that for you. Remember that awkward videos about guys trying to speak to Siri wit Scottish accent. The poor fella repeated 'Creait e remeindor' trying to add a reminder to his iPhone 4S? With Vokul the British accent wouldn't be a problem.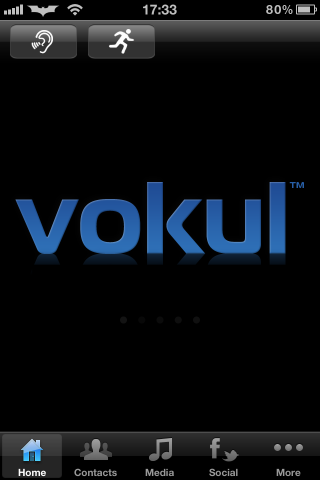 The  app's main feature is ability to control your iDevice when your hands are full. With Vokul you can you can text, email, call, update Facebook, tweet and control your music player completely hands-free. To start giving commands you have two options  – by saiyng 'hey vokul' (pronnounced 'vocal') in Always listening mode or by tapping the screen (which is not hands-free obviously) and dictating your command. The list of voice commands is pretty standard so there won't be any trouble with communication.
On the app's first launch you will be asked to choose between three variants of English language – American, British and Australian. After that Vokul will synchronize with your address book and media library to get the names and tracks metadata.
Just a simple example on how to control music with Vokul app:
To start playing music say 'hey vokul' and then 'play music' and it will start the player right away. Say 'vokul pause' to pause the playback. It also has full control on fast forwarding, rewinding and skipping tracks. It will understand even such commands as:
'vokul, fast forward 30 seconds
skip forward one minute
rewind 30 seconds
next three tracks
etc
As you can see, the music control is pretty advanced feature. One of the app's strong sides is multitasking. It means when you are, let's say, browsing internet or checking your mail, you can say 'vokul, play music' and you'll hear notes from your music library right away. You should leave the voice recognition app running in the background of course. It even works when your phone is locked and the screen is off.
That's a pretty cool Siri alternative with cool set of functions and nice response time. Besides, you don't need to jailbreak your device to install it, just download it from the App Store for $2.99.