Wi-Fi Сonnection Issue Fix: Verizon iPhone 5 Update
A lot of Verizon iPhone 5 users have experienced Wi-Fi connection problem [they sometimes used carrier's cellular data while their iDevice was connected to a Wi-Fi network which can now be fixed thanks to Apple's carrier update. Owners of the sixth-gen smartphone can simply install the upgrade which improves their network connectivity and solves the problem.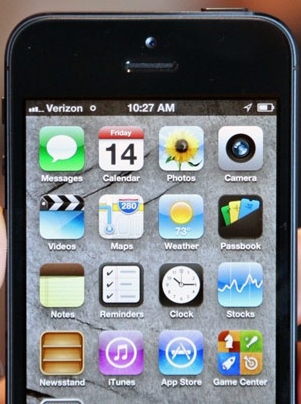 The update makes it easier to use your handset to send files. In case you have not been affected by problem Wi-Fi network yet, you might have still come up with such issue as exceeding data while being connected to a Wi-Fi network.
Customers who got their iPhone 5 from Verizon except WiFi connectivity problem on iOS 6 were proud of one advantage. Their gadgets were "reopened," or in other words they could accept Nano SIM cards from most GSM mobile operators. While most Verizon customers were happy to enjoy this feature it turned out this option also caused Wi-Fi connection issue for Verizon iPhone 5 owners who quickly exceeded data because their device was charged for both cellular and Wi-Fi data.
In order to make your network less chaotic you need to update your Verizon iPhone settings. This is a short guide how to resolve the problem of big bills for exceeding monthly data on Verizon iPhone 5.
How to Fix WiFi Сonnection Issue on Verizon iPhone 5
Step 1
Go to Settings – General – About.
Step 2
Wait till you see the message titled "Carrier Settings Updated."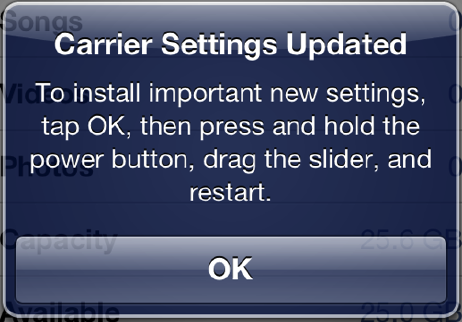 Step 3
Press "Ok." This step will install the carrier settings update on your iPhone 5.
Step 4
Press down the Sleep/Wake button and wait till the "Slide to power off" message appears on  your screen.
Step 5
Once you power the gadget off, turn it back on by holding the Sleep/Wake button again.
Step 6
When your smartphone is back on go again to Settings – General – About. Now you should scroll down to carrier in order to make sure that you see "Verizon 13.1" update meaning that you have just fixed iPhone 5 WiFi connection problem.