There are many Apple error codes you see once in a while on your iPhone 7, other iPhone model, iPad or other 'fruit' devices [here are some interesting
Instagram tips for iPhone 7
users]. Most of us starts searching guides on how to fix iTunes error only when the problem occurs. It's understood. Well, if you are running iOS 10 and trying to update or restore your iDevice you can come across error 9006 iTunes. Let's deal with it right now. Different problems can cause your error code 9006. You can try several methods if you don't succeed from the first attempt. Hopefully you will easily and quickly fix the bug on your iPhone, iPad or computer and experience no further issues with iOS 10 firmware version of updating / restoring gadgets.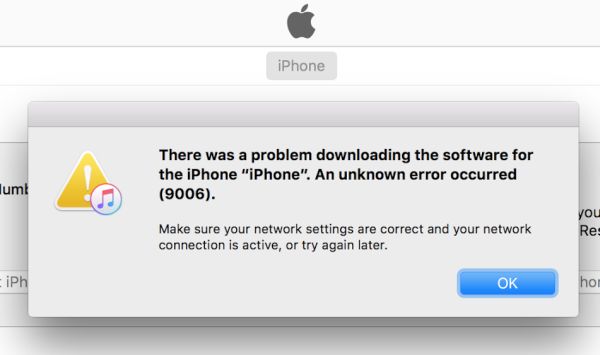 Error 9006 iTunes Reasons
These days in 2017 you can run into unpleasant iTunes error codes while trying to update or restore your iPhone 7 / iPhone 7 Plus or other models of popular Apple handset. iTunes 9006 message appears while you are updating and thus you cannot complete the procedure and are not able to restore the device or install the newer version of mobile operating system. You might run into iTunes error 9006 on both iPhone and iPad. The program will tell you about 'an unknown error' that occurred (9006) and that there was a problem downloading software for your gadget. iTunes update problem is one of them while other reasons can mean your internet connection is poor or not working, you have faulty USP port or other issue. Luckily, there are
iOS 10 tips and tricks
to try when you wish to solve the possible bug.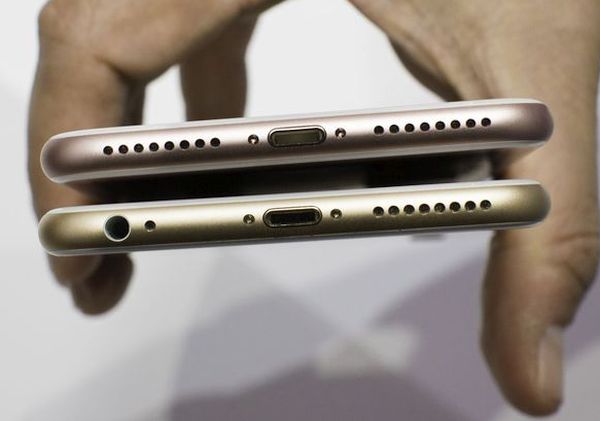 Fix iTunes Error 9006 Methods
There are several things you should do before you can solve your iTunes error 9006 iOS 10. Firstly, you need to have your computer (Mac or Windows) up-to-date. Secondly, you need to have internet connection (a good one). Thirdly, you need to make sure your iTunes version is the most recent one.
iTunes Error 9006 Fix Windows, Mac, iPhone: Method 1
Step 1. Close iTunes program on your devices. Step 2. Disable all your anti-virus programs and firewalls. Step 3. Reboot Windows or Mac computer. Step 4. Reboot your iPhone or iPad. Step 5. Connect your iDevice to your computer using a good USB port (don't use the one that didn't work). Step 6. Update or
restore your iPhone 7
/ iPad. Hopefully error code 9006 is gone now.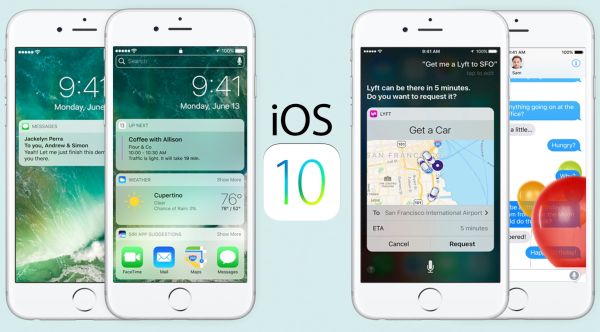 Fix iTunes Error: Method 2
Step 1. To get rid of iTunes 9006 you can try to update your IPSW file on iPhone. Step 2. Find the appropriate
iOS 10 ipsw
file and download it for your particular phone or tablet model. Step 3. Install ipsw file manually using iTunes on your computer. Step 4. You need to take a USB cable and connect your mobile device to your PC or Mac. Step 5. Launch iTunes desktop version and select the iDevice from menu on the left. Step 6. Mac users should click on Option and Command keys at the same time while also pressing on 'Restore' option in iTunes. Windows users need to hold down Shift key while choosing 'Restore' feature in iTunes. Step 7. Point to your ipsw file and wait till you are updated. Step 8. Have this fixed your iTunes update problem? Great! There are multiple Apple error codes and it's great when you know how to fix the problem you are experiencing in 2017. Sometimes you just need a new USB cable. There are situation when the fix is extremely simple. You need to use a different WiFi network. Or you should simply change the computer. Try all the
iOS 10 tricks
and if nothing helps you out – just contact Apple and ask the company to provide a fix.
Software List
LetsUnlock Services List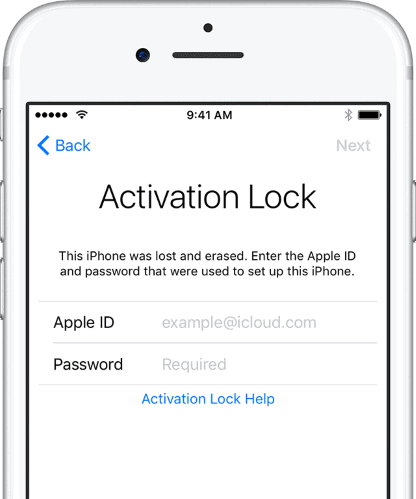 iPhone & iPad Activation Lock Bypass
Use LetsUnlock iCloud Tool to bypass Activation Lock Screen on iPhone and iPad running on iOS version up to 14.6.
Read More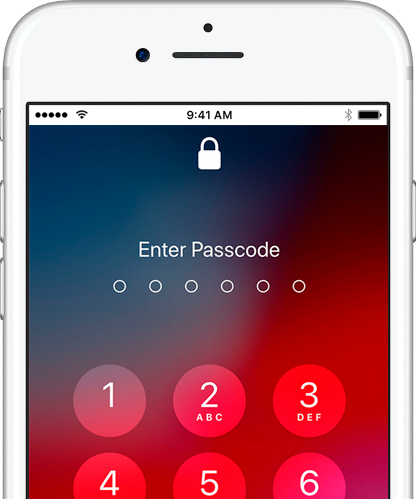 Unlock Passcode Disabled iPhone or iPad
LetsUnlock iCloud Tool is ready to remove Find My and unlock your passcode disable device running on iOS 13.x.x in one click!
Read More