You might have heard how easily Android users can create contact groups on their smartphones. This is impossible on Apple phones, even the latest iPhone 7 and iPhone 7 Plus models do not offer such an option. You can still learn about interesting 'create contact group iPhone' trick that makes it possible to make groups and delete groups on the iDevice without issues. The trick is must-know in 2017 since it lets you perform bulk action on-the-go. Your default Phone application makes it possible to use contact groups so you should only learn how to create contact group on iPhone and use it with your program. Thanks to external applications and services you are able to add contact to group iPhone and delete it or even the whole group. You can also
fix error 9006 with iTunes
if it appears while you are updating or restoring your gadgets.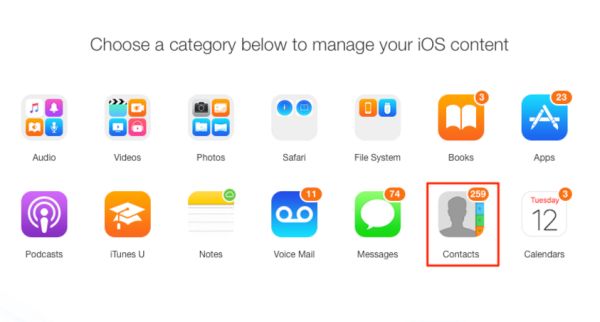 How to Create a Group on iPhone 7
You need a couple of programs before you can take the advantage of groups and learn how to create a group text on iPhone or how to make a group chat on iPhone 7, 5s, 6s or other model. Firstly, you should use iTunes service. Secondly, you also need an iCloud account. This is how you can control your contact groups, create new and delete current ones. You can also play new
Mario Run game on iPhone
. There could be hundreds of contacts on your handset. Without your computer you are not able to create contact groups using them. Only with the help of iTunes and iCloud you can perform the trick. Step 1. You should use USB cable to connect the phone to iTunes. You need to sync your iPhone 7 or other model now. Step 2. Launch your iCloud account and sign in using your Apple ID and password.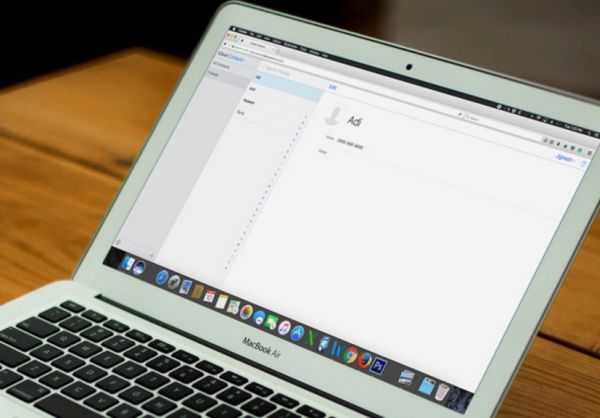 Step 3. It is also advised to back up iPhone with iTunes or iCloud. Any program works great for this purpose and you'll save your content in case anything goes wrong. Step 4. Choose Contacts in iCloud. You'll see all the contacts you have synced in the past. Step 5. Press on the Plus symbol (+) that is located under Show Actions Menu. Step 6. There will be two options available. One is New Contact. The other one is New Group. You should select the second one (Group).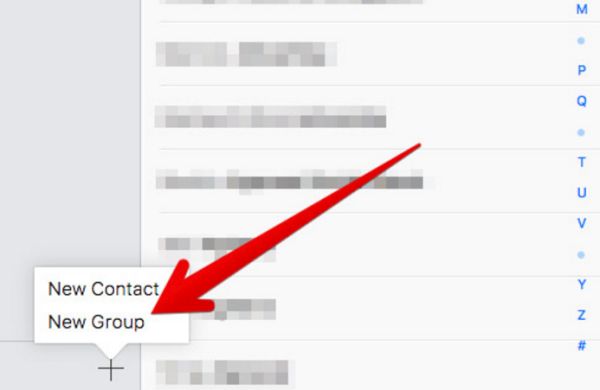 Step 7. Label the group (give it any name). Step 8. Now select All Contacts and add contact to group iPhone. Just drag – drop contacts one by one. Step 9. It is time to launch Phone application on your smartphone. Click on Contacts and now click on Groups you'll see in the upper left part of the screen.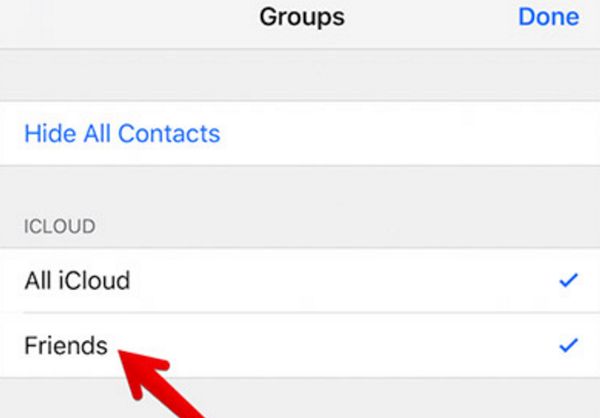 Step 10. Choose the group you have created using iCloud under iCloud menu. Check it and click on Done. This group will contain only the numbers you have added. There could be 
iOS 10 problems
you need to deal with.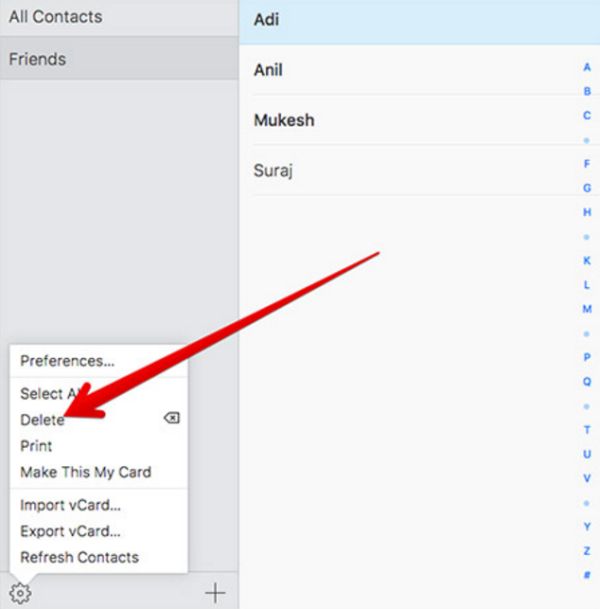 How to Delete Groups on iPhone 7
Since you already know how you can add contacts to groups via iCloud you should also learn how to delete contact group iPhone [learn
how to remove multiple contacts on iPhone
at the same time]: Step 1. Launch iCloud on Mac or PC. Step 2. Sign in using your credentials. Step 3. Choose Contacts option. Step 4. Press on the group name under All Contacts. Step 5. Click on Show Actions Menu. Step 6. Once you see the menu with two options 'Cancel' and 'Delete' you should to press on Delete. Step 7. Now the group will be removed from iCloud and deleted from your iPhone 7 or other model. It is simple to control your groups. You can send the same text message to multiple people at once (just create a group with their phone numbers). Here is how you can send a group text on iPhone: Step 1. Launch Messages on
iOS 10 iPhone
. Step 2. Select the icon that let's you create a new message. Step 3. Type in the group name and click on it. Step 4. Send your message. All people from the group will receive it.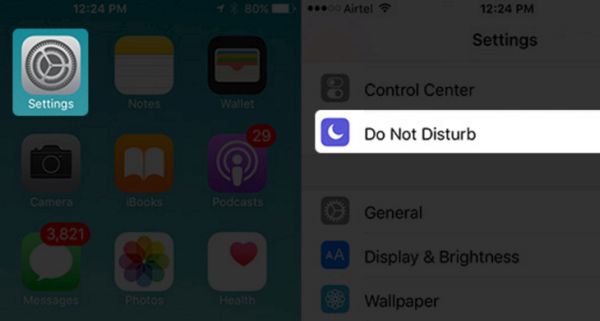 If you want to use Do Not Disturb option for the particular group you need to follow the guide below [here is
how to block or unblock your iPhone calls
]: Step 1. Open Settings tool on iPhone. Step 2. Choose Do not Disturb feature. Step 3. Click on 'Allow Calls From' and there will be the groups you created in iCloud. Step 4. Click on the group and in Do Not Disturb screen press the Manual ON option. Step 5. You won't receive calls from this group.
Software List
LetsUnlock Services List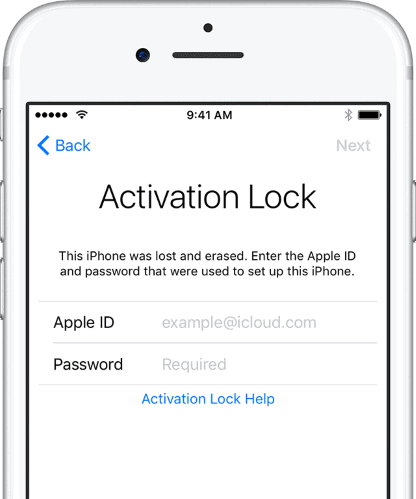 iPhone & iPad Activation Lock Bypass
Use LetsUnlock iCloud Tool to bypass Activation Lock Screen on iPhone and iPad running on iOS version up to 14.6.
Read More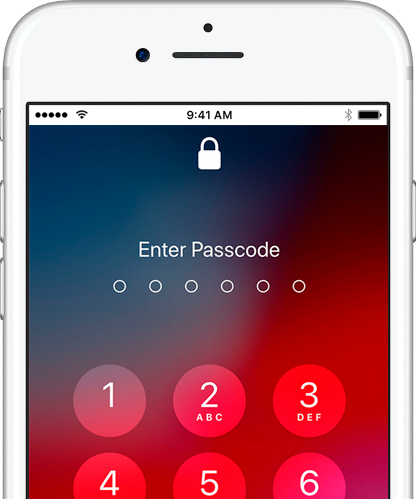 Unlock Passcode Disabled iPhone or iPad
LetsUnlock iCloud Tool is ready to remove Find My and unlock your passcode disable device running on iOS 13.x.x in one click!
Read More