4.7-inch iPhone 6C 3D Renders Surface on the Web
With the high demand for both iPhone 6 Plus and iPhone 6 customers still wonder when the 4.7-inch iPhone screenshots appear online [so far we've only heard about some of the possible iPhone 6S specs]. Here come images that demonstrate the 3D renders of the imaginative products for the Apple line of future smartphones.
Designers work hard creating the gadgets of their dreams. Apple won't probably change its new iPhone 6c that much, though the company is believed to work on either iPhone 6S or iPhone 7, according to different experts. This doesn't upset 3D Future which shares its views on the iPhone 6c.
The next iPhone render images reminds of the colorful iPhone 5c which was a 'cheaper' version of the iPhone 5S. It has a plastic back and also colorful and bright. These iPhone 6c rumors [or let's say, 3D imaginative renders] show a mash-up between that 5c model and current 6 device, but the model seems to have a 4.7-inch screen.
Don't mistake these images for the real iPhone we'll see later in 2015. These are just renders and imagination of another group of designers. The specs or options aren't real, though it's still cool to look at what could have been a new Apple smartphone.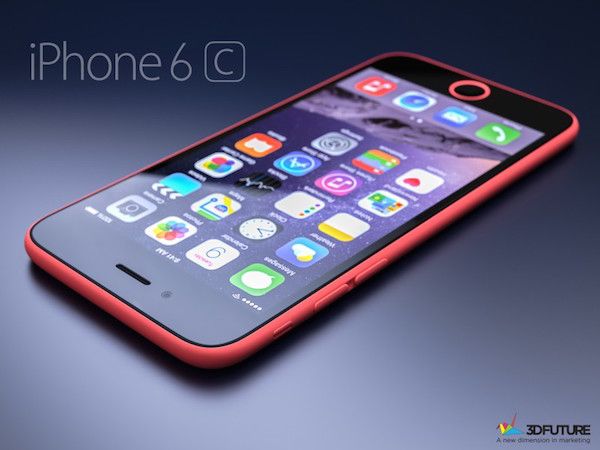 What do you think about the new iPhone 6c concept?