How to Add 3D Touch to iPhone 6 and 5S [Jailbreak Tweak]
3D Touch is exclusive iOS 9 feature for iPhone 6s and iPhone 6s Plus. It is not officially supported by older Apple smartphones but it is still possible to get iPhone 5s, iPhone 6 3D Touch option. The tool we'll talk about works even on iPhone 4S and 5. All devices that are running iOS 9 are supported.
3D Touch iOS 9 iPhone 6 – 4S feature is pretty cool if you are jailbroken. There is a tweak on Cydia that adds peek and pop options on your particular gadget giving you the feeling of real 3D Touch.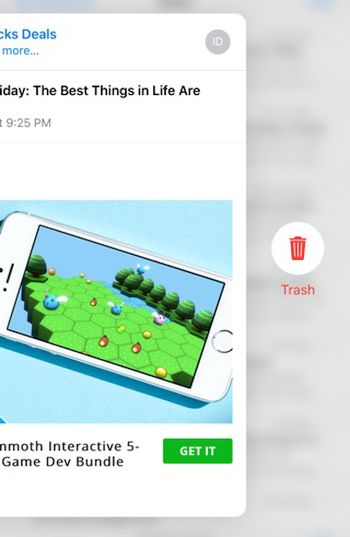 How to Add 3D Touch on iPhone 6 / 5s / 4s
Step 1. Make sure you are running iOS 9, 9.0.1 or 9.0.2 since only these firmwares are jailbreakable and use iOS 9 – 9.0.2 Pangu jailbreak if you are not jailbroken yet.
Step 2. Download UniversalForce tweak from this repository on Cydia: http://repo.ioscreatix.com/.
Step 3. Install the jailbreak tweak for iOS 9.
Step 4. Start using it. When you launch any application you'll be able to peek-&-pop by pressing short and swiping up. Thus, for instance, launch your iOS 9 Camera Roll. Press the image for a short period of time and you'll peek at it. Swipe up to display the photograph preview. This is pretty similar to how real 3D Touch works [learn how to easily enable / disable 3D Touch on iPhone 6s].
It is possible to peek and pop and get quick previews of map locations, your text messages, mails and other information throughout the system. You'll feel as if you have a newer iPhone model with modern features and options that are ordinary available to iPhone 6s Plus / iPhone 6s.
Any application that offers links and mails will be supported by the tweak to provide you with peek and pop experience.